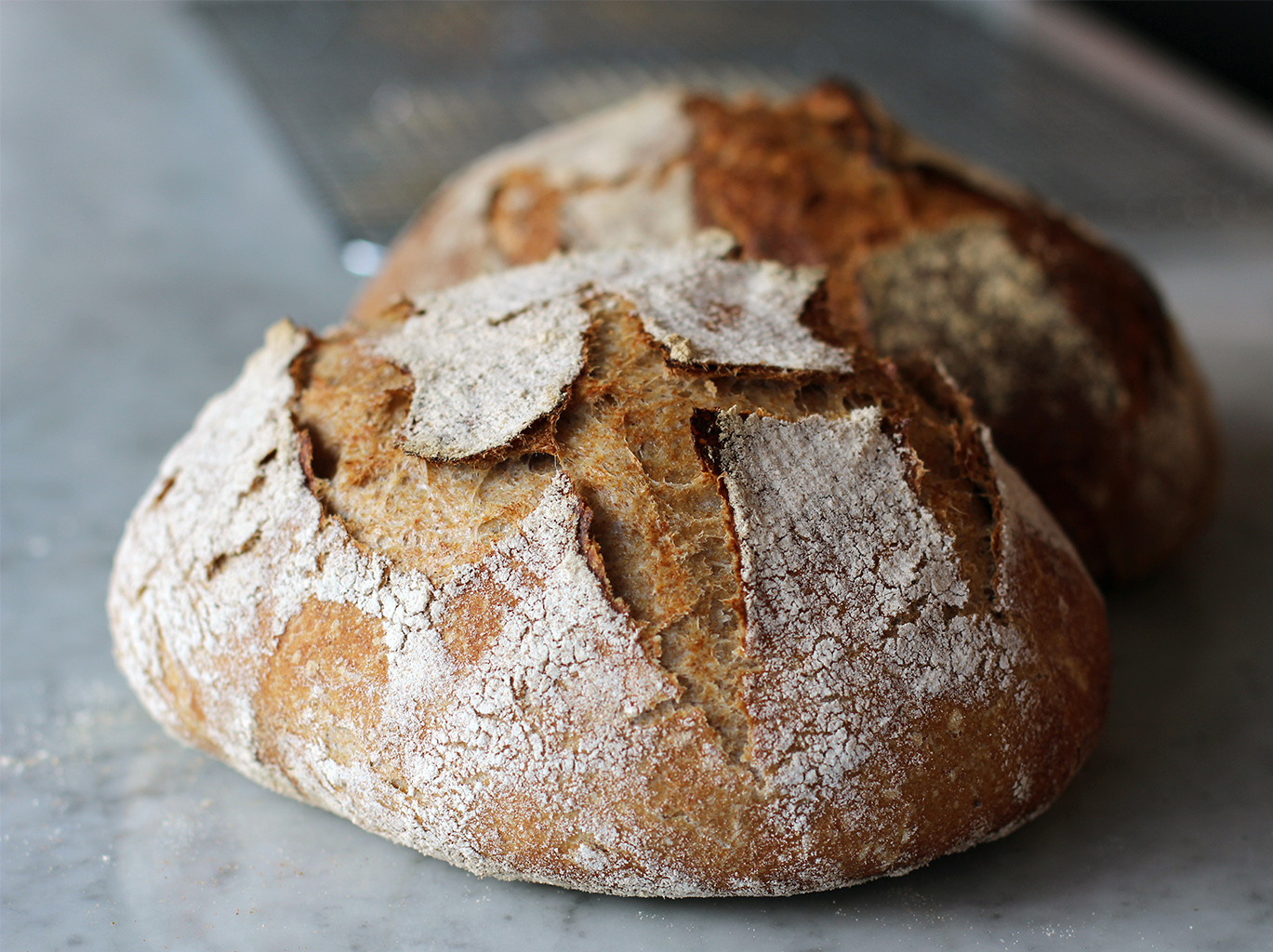 07 Dec

A (short) Biology Lesson On Sourdough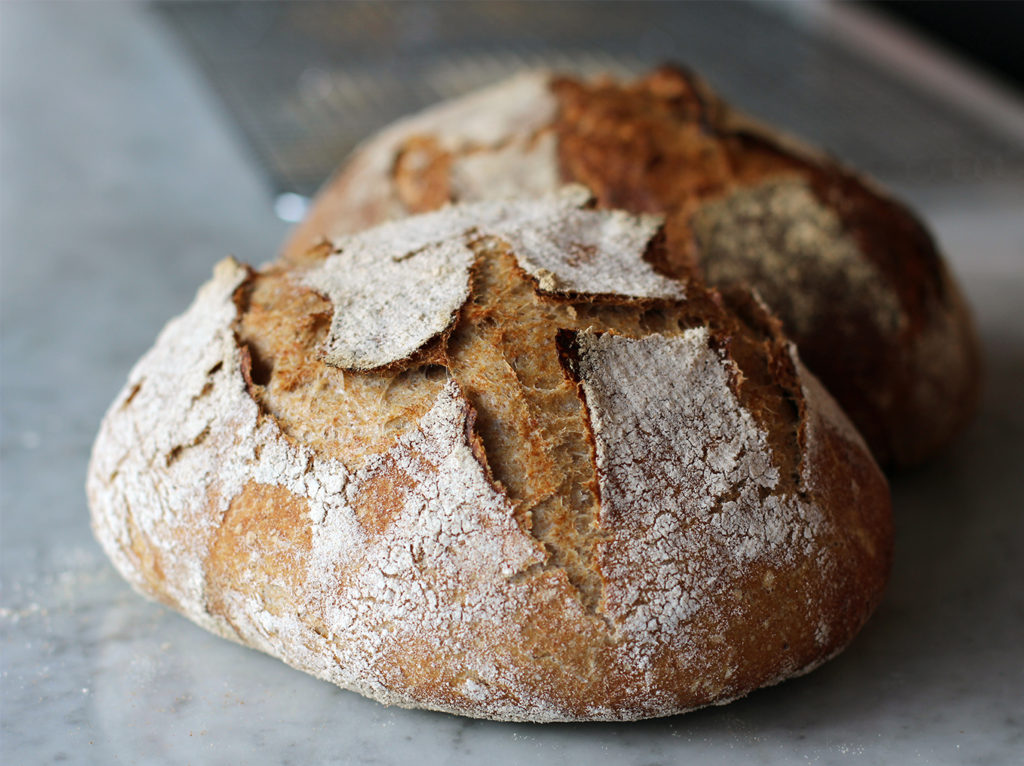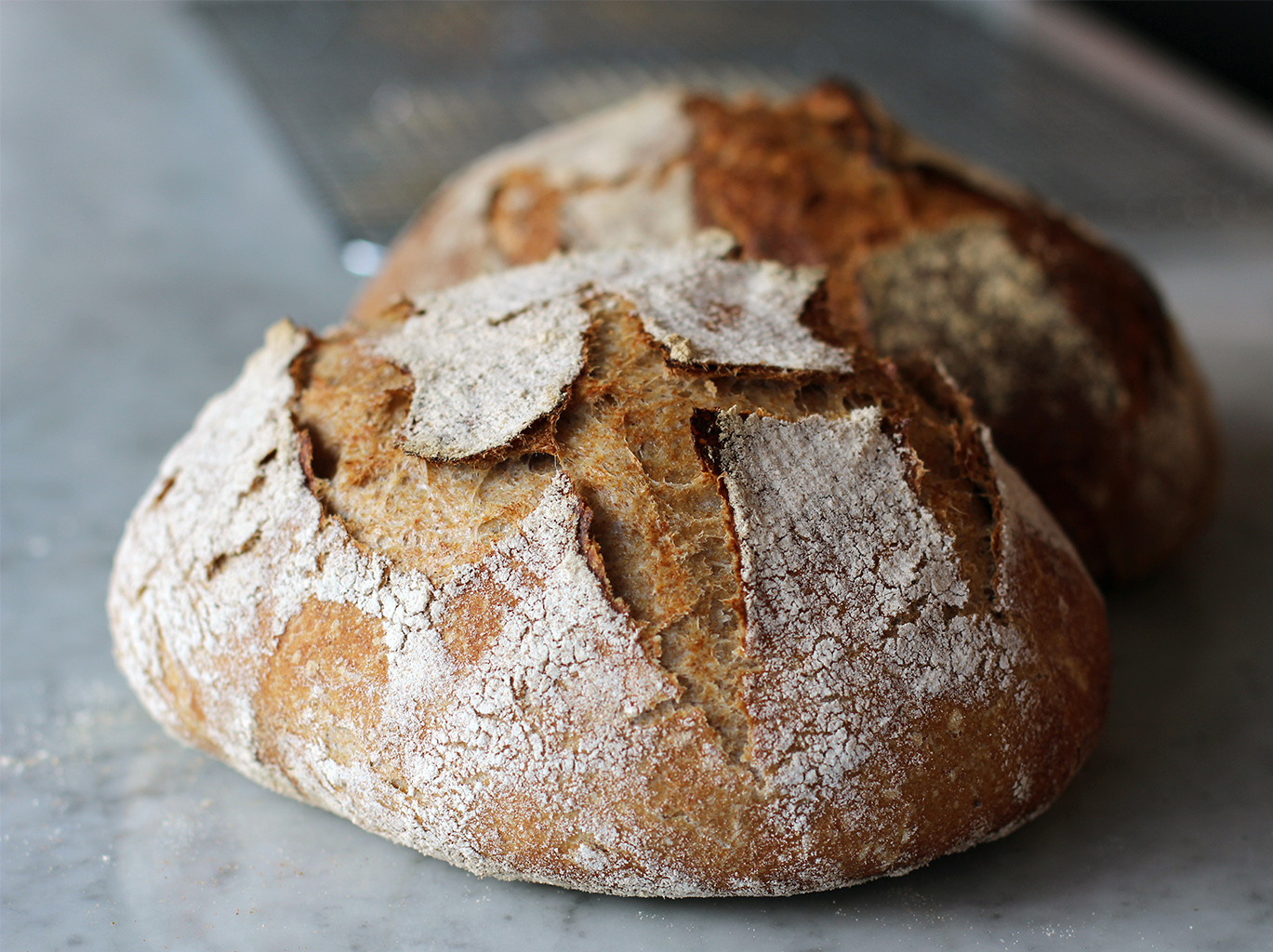 At Eliot & Vine, we're currently exploring the addition of sourdough bread to our menu. The process is pretty fascinating; it all starts with the mix of filtered (non-chlorinated) water and flour. This hydrated flour forms a great environment for naturally occurring yeast and organisms called lactobacilli in our air, to feed on to create the culture. Our starter culture has been affectionately named John Sour Dough and we're fans of other names we've come across like, Clint Yeastwood, John McEnDough and Levain & Shirley!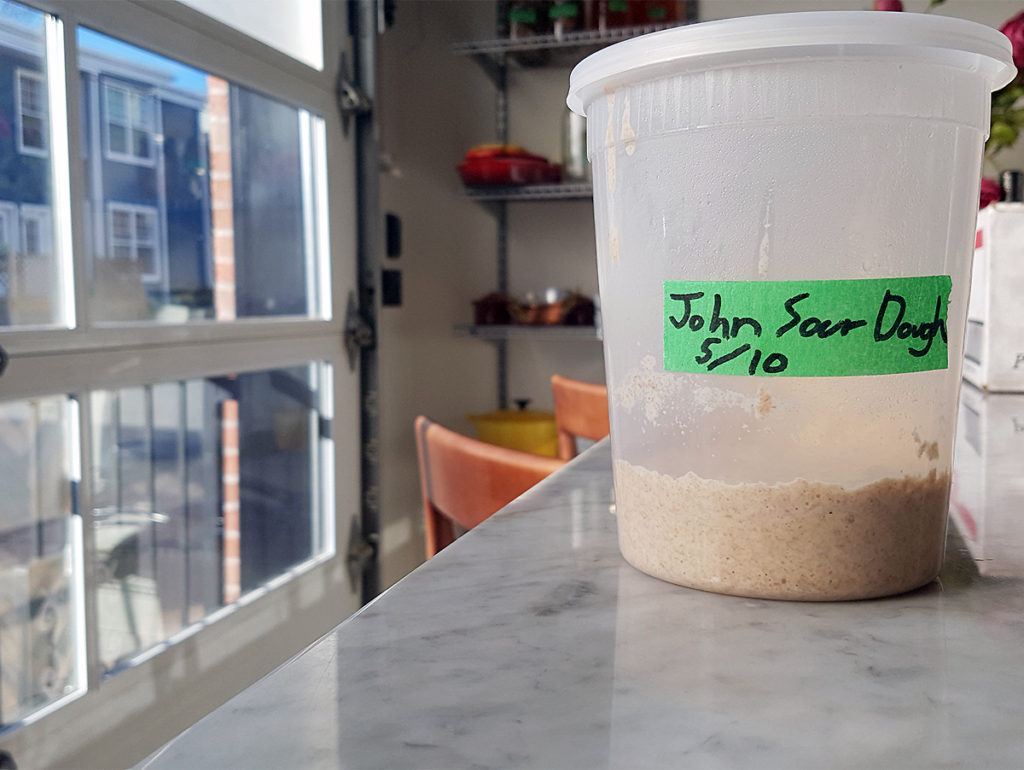 When it comes time to bake, a small quantity of the culture is removed and added to equal parts water and flour. To keep the remaining culture flourishing, it's replenished with more filtered water and flour while the yeast keeps doing its thing!
If you get to have a taste of our sourdough, you'll notice very mild sour notes because our culture is still young. With time, the tangy taste will have more depth. For now, there'll be limited supplies because we're doing the whole process in-house and want to get it just right. So next time you're in, ask your server for some sourdough and let us know what you think!