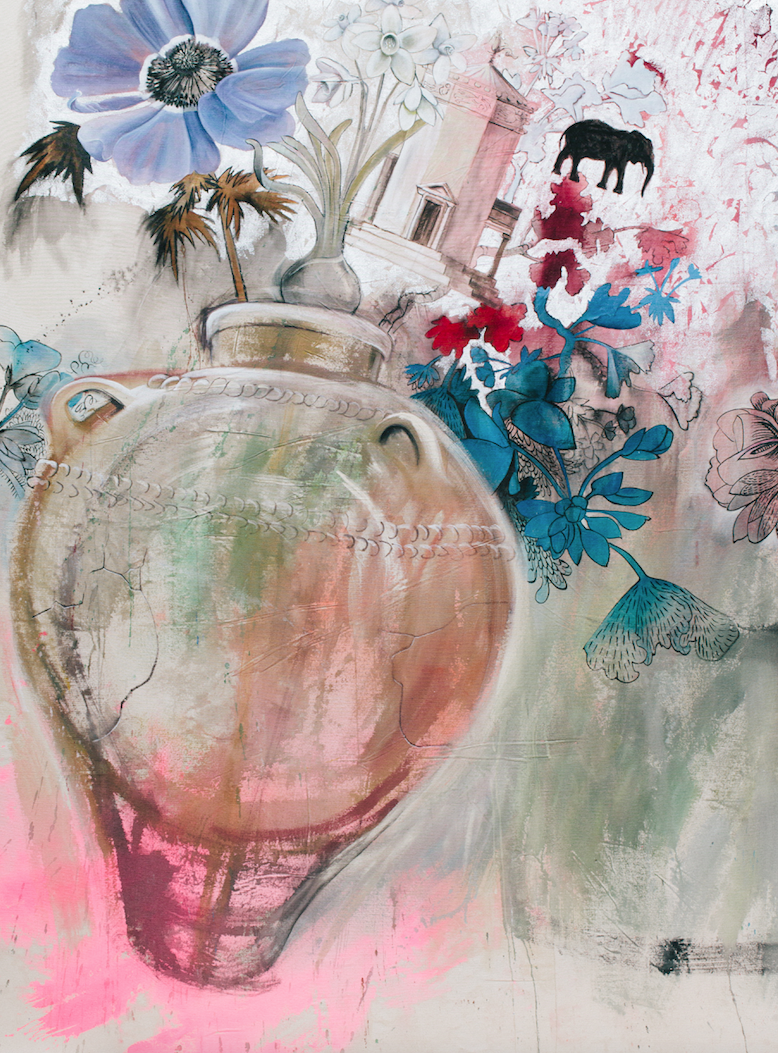 15 Jun

About Our Mural – Pt. 2

Have you ever sat in the mural room and wondered what the animals, pottery, plants and objects have to do with each other?

Earlier in our blog post history, we let you in on a secret: the murals on our walls reflect Johanna Eliot's life. To get a little deeper into it, I thought I would share some little tidbits that lie behind the artwork:
Each panel represents a phase in Johanna's life.
The horse, soccer ball and wheel symbolize her children and their passions.
Plants are a major theme. Because each plant has such an individual characteristic, they were the perfect choice to represent a person, place or moment in time. Johanna's mother, for example, is represented as her favourite flower.
We hope the murals let your imaginations run wild while at Eliot & Vine. Take a look at them, and have a guess — what do you think they mean? We challenge you to figure out which geographical regions are represented in the murals.
Happy dining!