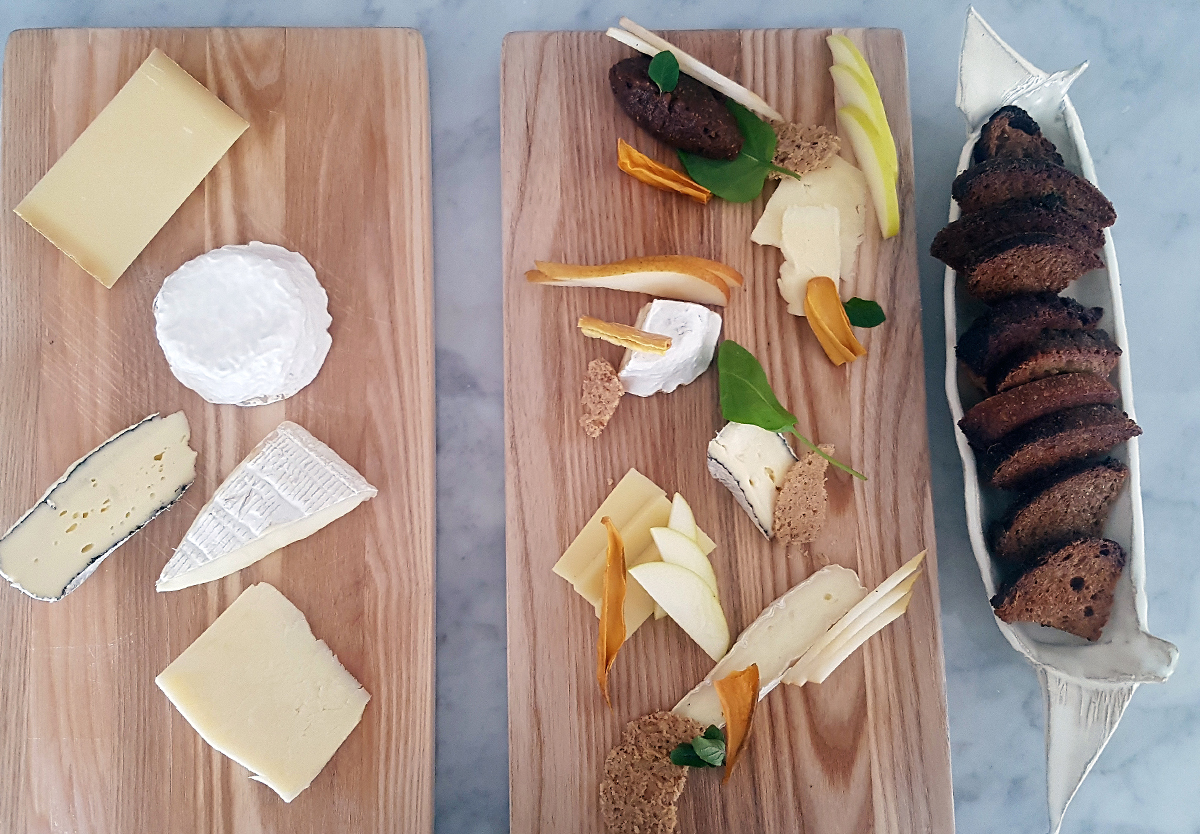 21 Dec

An Introduction to Quebec Cheeses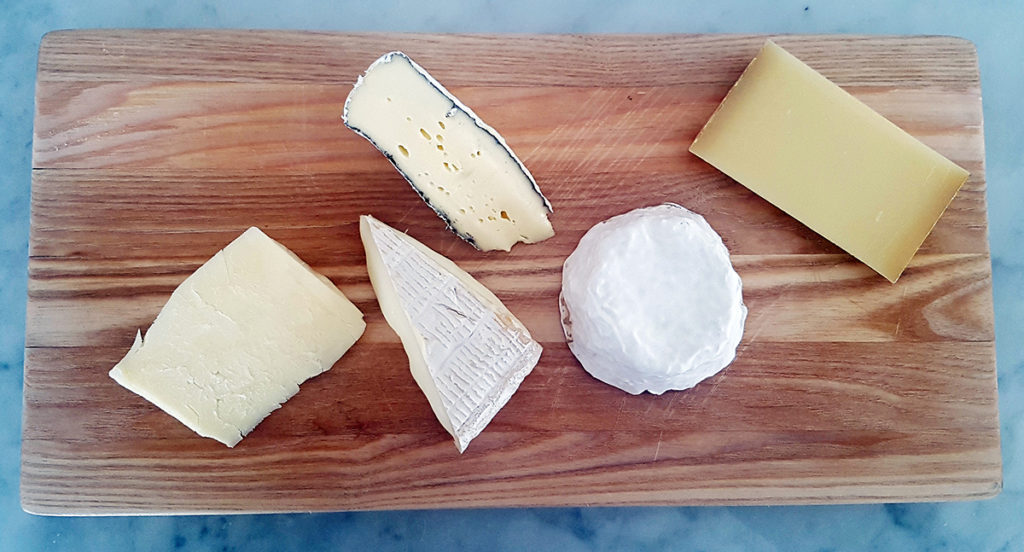 We've recently added some Quebec cheeses to our menu. If the thought of an assorted cheese board excites you, trust us, you are not alone. We totally flipped over the 5 offerings during our taste testing so we can attest that you are in for a treat!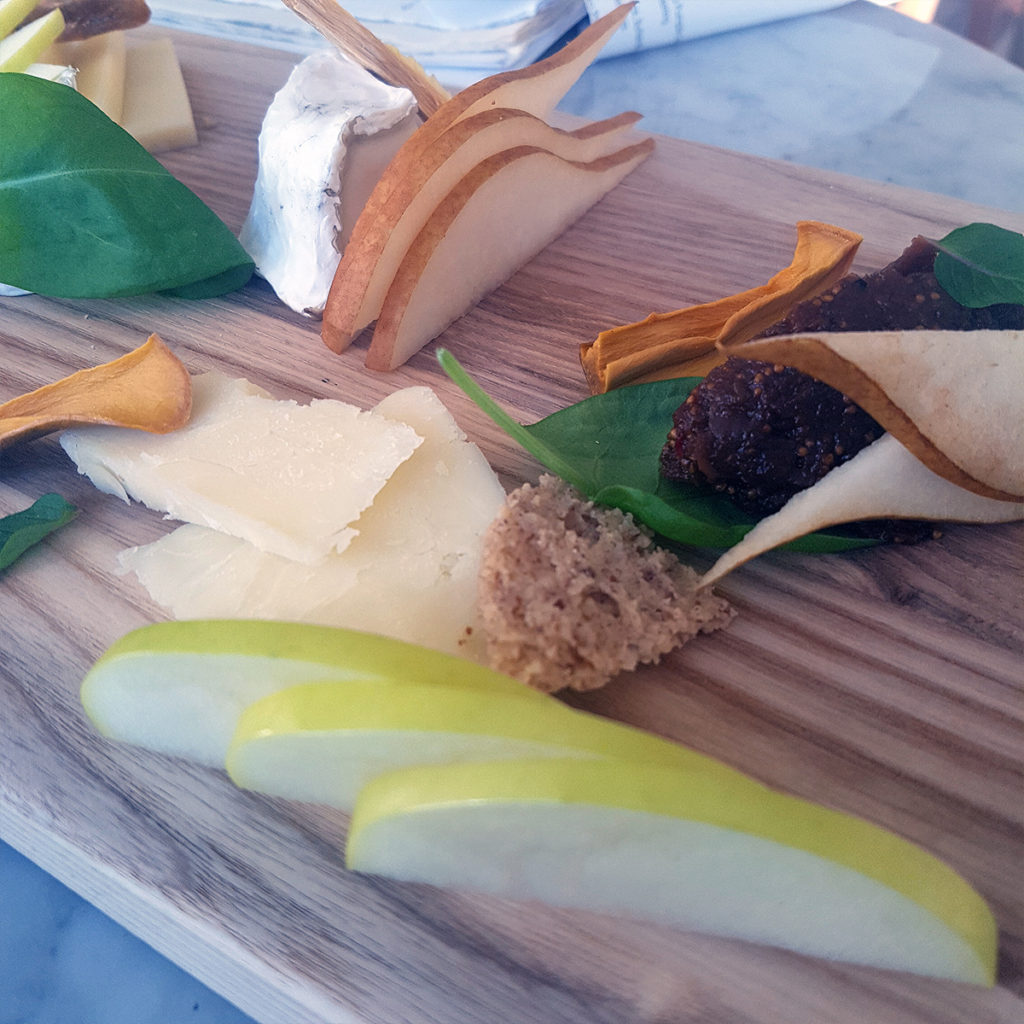 Apart from them tasting so good, the stories behind where they come from adds a sense of appreciation. These cheese makers have small farms and some are perfecting processes and farming traditions inherited from past generations! At Eliot & Vine, we're always happy to support family-owned businesses with a great story behind them!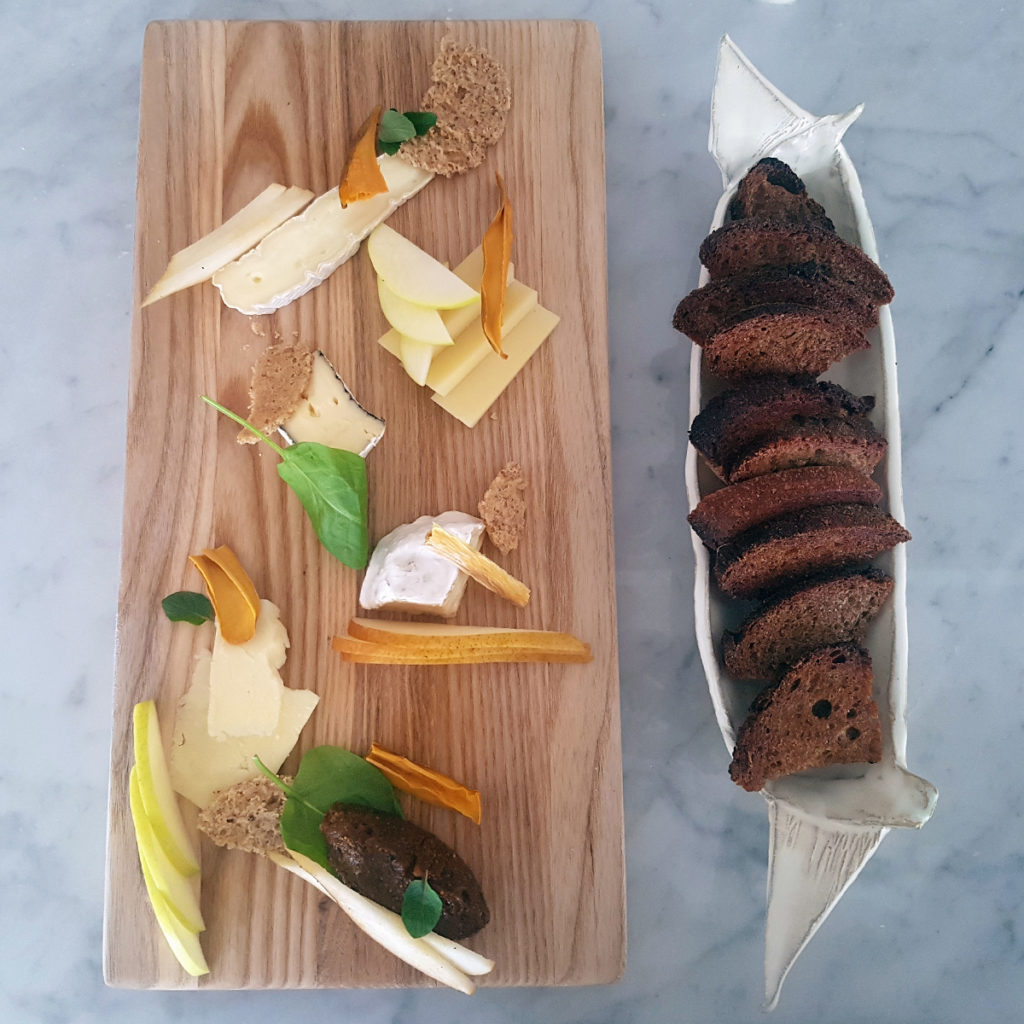 Now back to the cheese board! The presentation of the board alone grabs your attention. The cheeses are accompanied by sliced apples and pears, a fig compote, dried mango strips, the delicious crumbly base of our blueberry "cheesecake" and our sour dough bread (read all about John Sour Dough here). Varying in all ways from the type of milk used to the aromas that each cheese presents and the textures your palette feels, here is a breakdown of our current 5 offerings.
BARBU
cheesemaker – FROMAGERIE LA SUISSE NORMANDE
pasteurized Goat milk, aged 10 days, soft farmstead cheese, bloomy rind, aromas of fresh mushrooms, creamy texture and floral woodsy flavour.
CENDRÉ DE NOTRE-DAME
cheesemaker – LE FROMAGE AU VILLAGE
pasteurized Cow milk, aged 4 weeks, black vegetable ash under a bloomy white rind, creamy and semi soft
CRU DE CLOCHER
cheesemaker – LE FROMAGE AU VILLAGE
raw Cow milk, aged 6 months, cheddar, medium strong with smooth texture and nutty flavour
LOUIS D'OR
cheese maker – FROMAGERIE DU PRESBYTÈRE
raw Cow milk, aged 9 Months, complex flavours, fruity, nutty, medium washed rind, firm pressed, Swiss-type cheese
MADELAINE
cheese maker – FROMAGERIE NOUVELLE FRANCE
pasteurized Sheep milk, aged 4 Weeks, bloomy rind, delicate aromas of hay. Soft texture, gamey flavour, mild
See you soon!