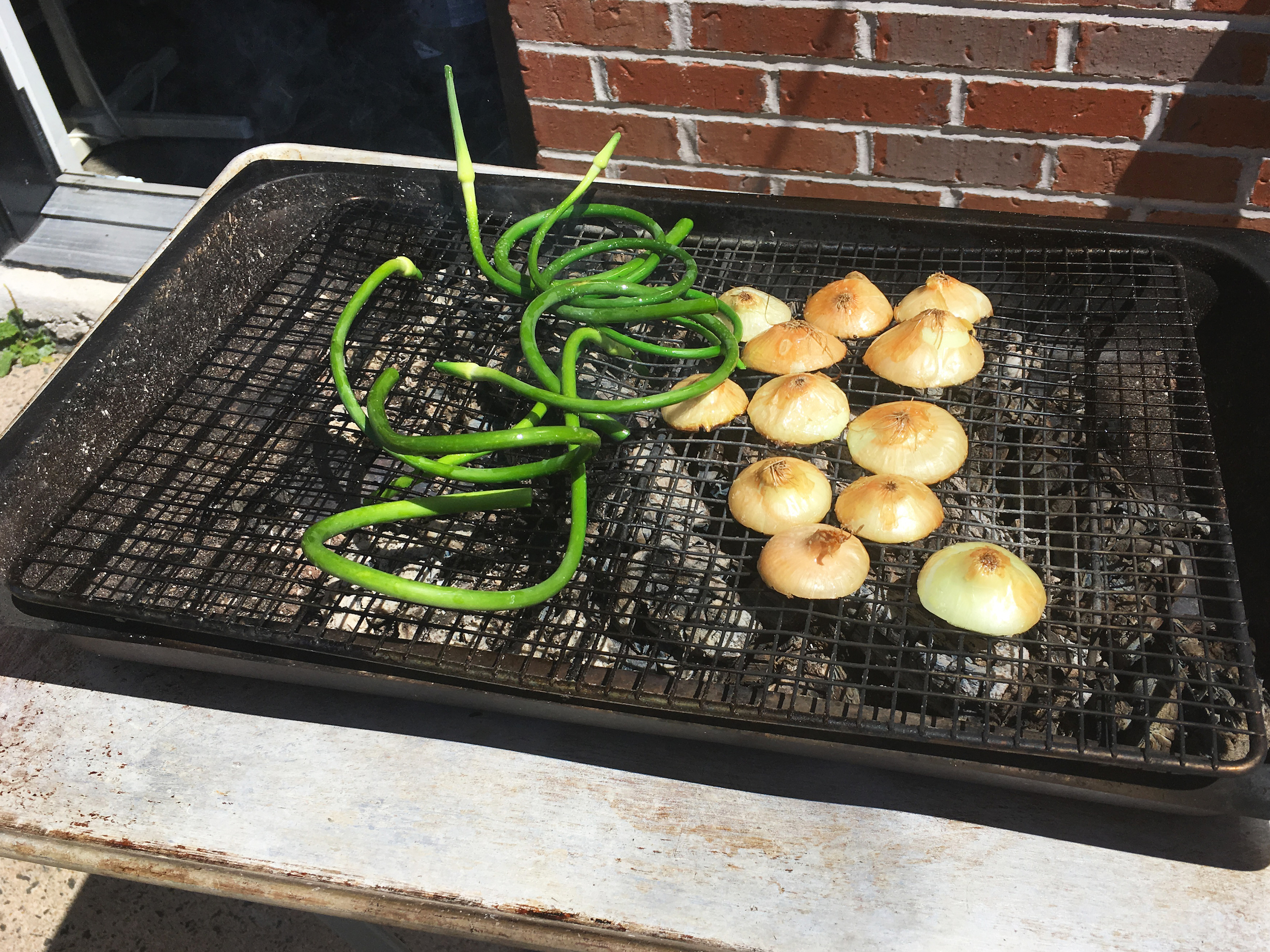 24 Aug

Fire up the grill!
If you've walked along Cunard or Clifton Street recently, it's quite likely you've seen (and smelled) the E&V kitchen.
We've had some gorgeous weather this summer, and it's no surprise that our Chef Lachlan Culjak has taken advantage of it almost every chance he gets.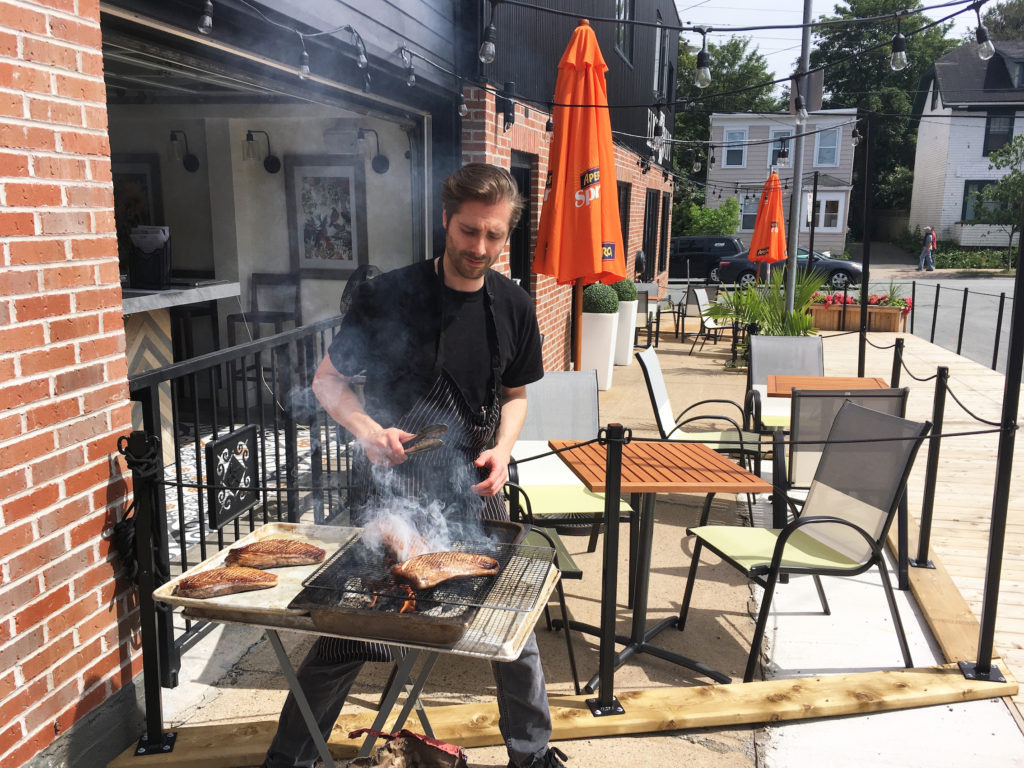 With an awesome portable grill – made of tin pans and fuelled by blackened charcoal – we're putting a twist on barbecue season…
The BBQ is for more than just burgers and beer-can chicken, Chef is putting a rustic touch on almost every E&V dish.
We've got local veggies like garlic scapes, peppers and onion…


And we can't forget the protein – this swordfish steak was only on the menu for a short time but looks beautiful on the grill.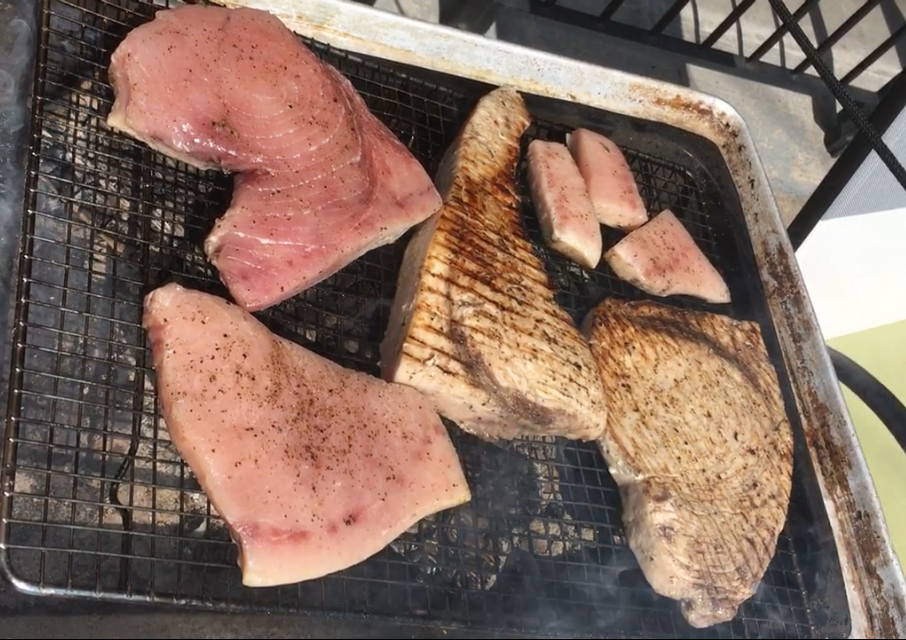 And Chef took it upon himself to experiment with some duck breast as well!


Come in to Eliot & Vine before the weather turns chilly to taste the true flavour of summer – BBQ!