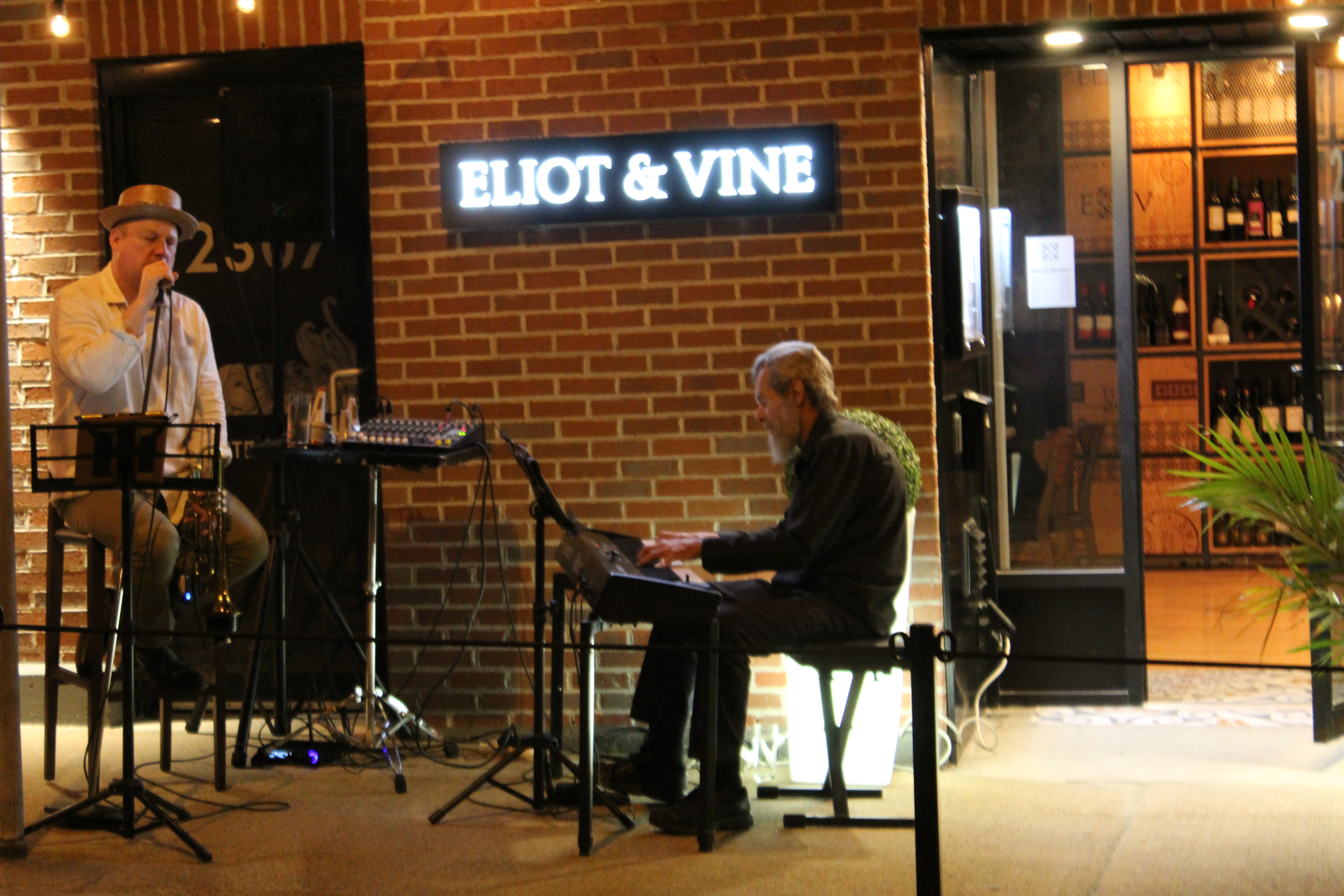 19 May

Jazz makes its way to the E&V patio
Jazz clubs were once huge – large music halls, filled with dancers swinging each other around as the band egged them on. Now, most jazz clubs exist in basements, back alleys, and the upstairs back entrances of boarded-up grocery stores.
It's hard to revive jazz culture in the era of pop music. But nearly 100 years ago, jazz was Bebop-ing its way to the mainstream.
Most people think of New Orleans as the birthplace of jazz, but other areas like Chicago and Harlem also put jazz music on the map. The style was largely influenced by African American music and dance in the Deep South, but jazz quickly spread up the country and into all sectors of society.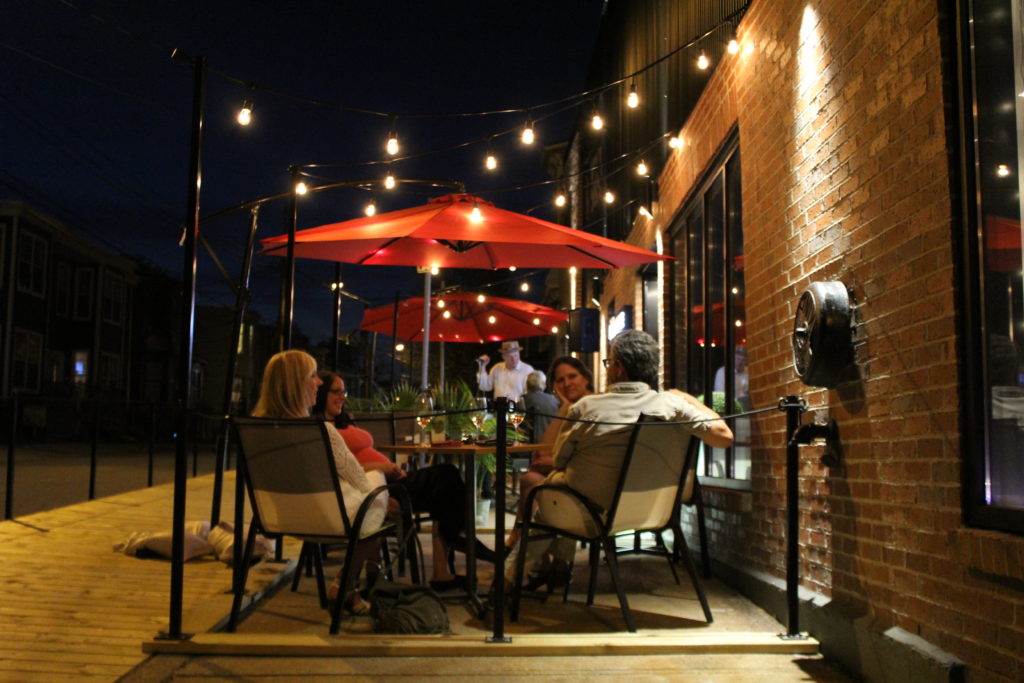 By the 1940's and 50's, artists like Louis Armstrong and Duke Ellington had gained worldwide fame. The Jazz Age evolved, into Bebop and soul, but many artists today are reviving traditional jazz standards of decades ago.
At E&V this summer, we're paying homage to some of the jazz greats of ages gone by. Inspired by everything from Motown to swing to New Orleans, local trumpeter Mike Cowie is excited to bring the genre to Cunard St.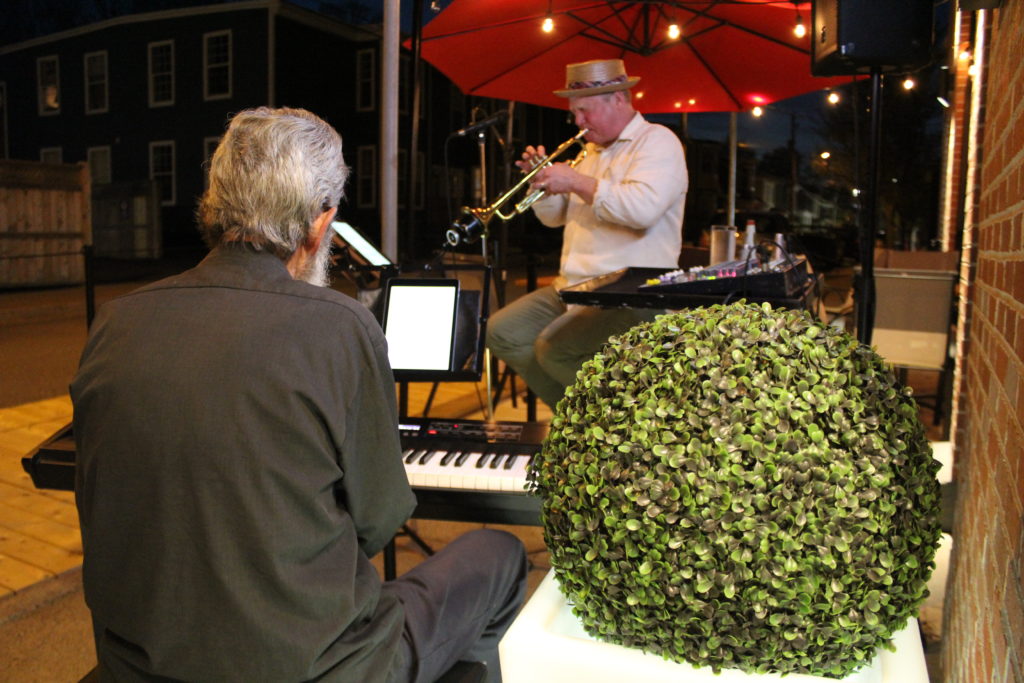 Each Thursday night from 8-11pm, Cowie and a special guest will play a free concert for guests as they sip their cocktails and laugh the night away with friends.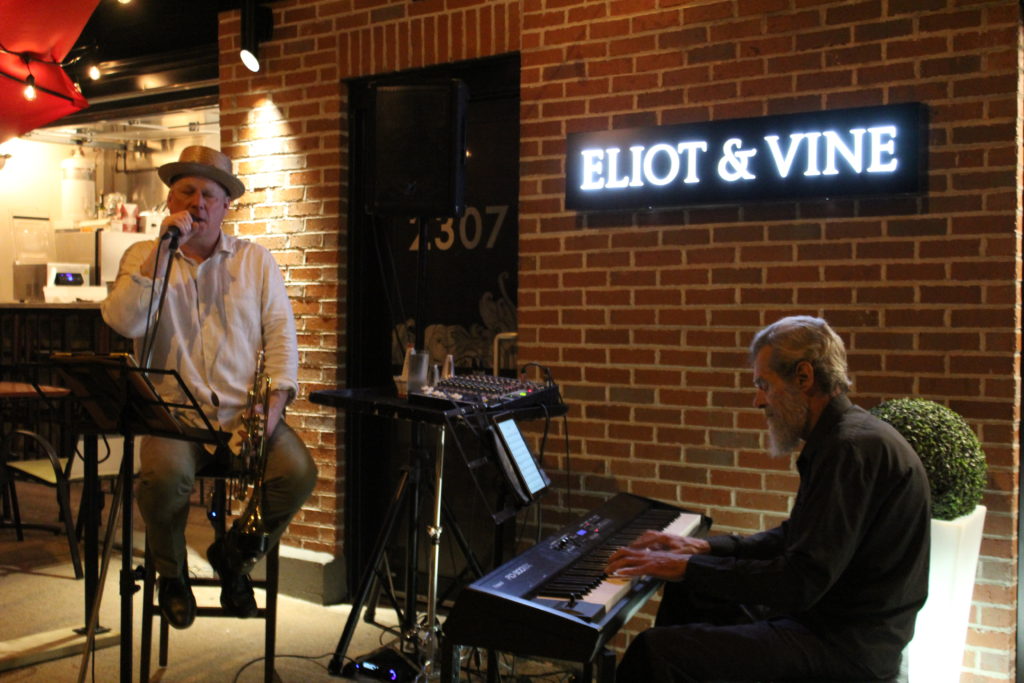 Our first jazz night was a blast, and after Cowie devoured some of Chef Lachlan Culjak's delicious seafood pasta, they took their set outside to the new patio.
The duo serenaded diners under the stars and moonlight… and if you closed your eyes during the trumpet solo, you'd have thought you were spending the night down on Bourbon Street in the Big Easy.