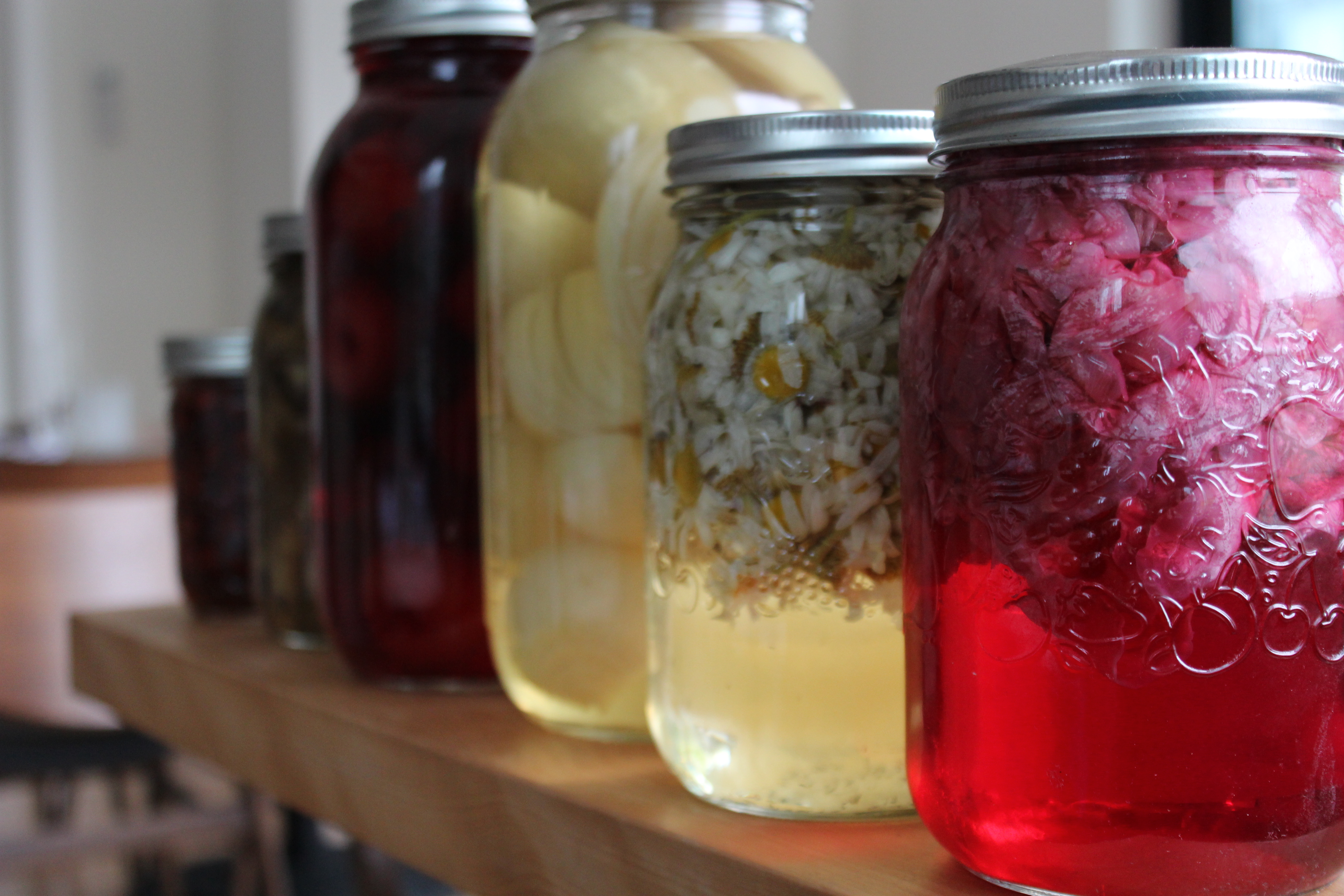 19 Jul

Pickles, Preserves & Japanese Plums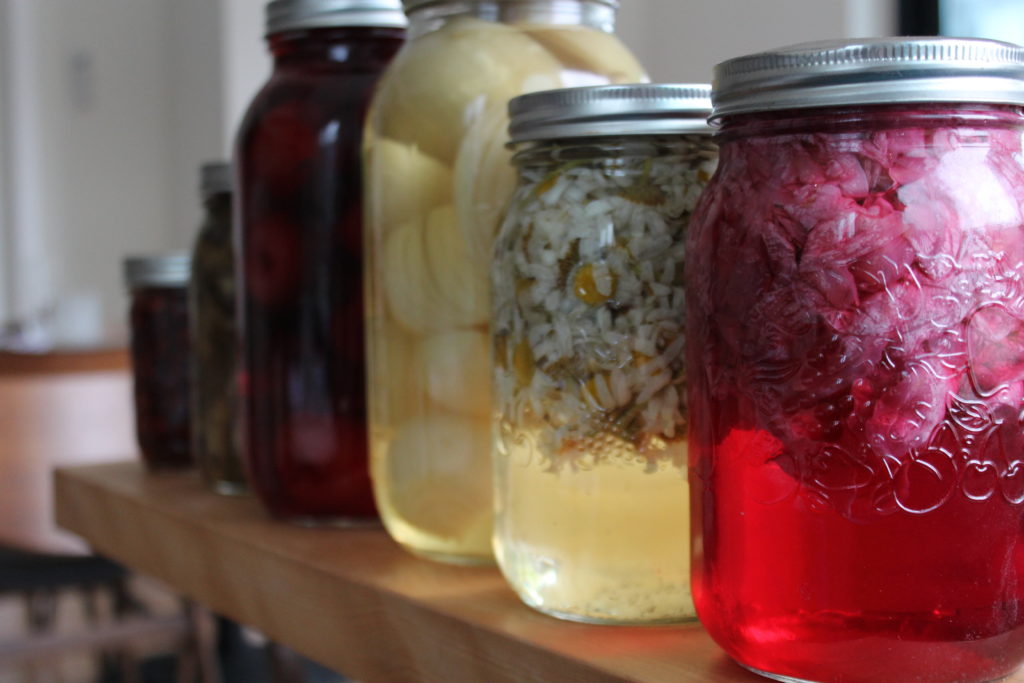 Picture this: It's six months from now, in the middle of January, and you're making dinner. You're reminiscing about all the colourful, sweet and fresh vegetables you ate last summer. If only you had those to brighten up your plate now.
Good news! Our kitchen staff about to show you how to perfectly preserve whatever your garden gives you this summer.
In the Eliot & Vine kitchen, science and cooking entwine. Preserving fresh veggies and plants is a chemical process, where an acidic or salty solution is added to the food, changing it's taste and texture over time.
When it's all said and done, pickling allows us to have our favourite seasonal foods all year round. We love using local suppliers to ensure our food is fresh, but it's hard to find vegetables growing in Nova Scotia in the dead of winter. Preserves are our solution.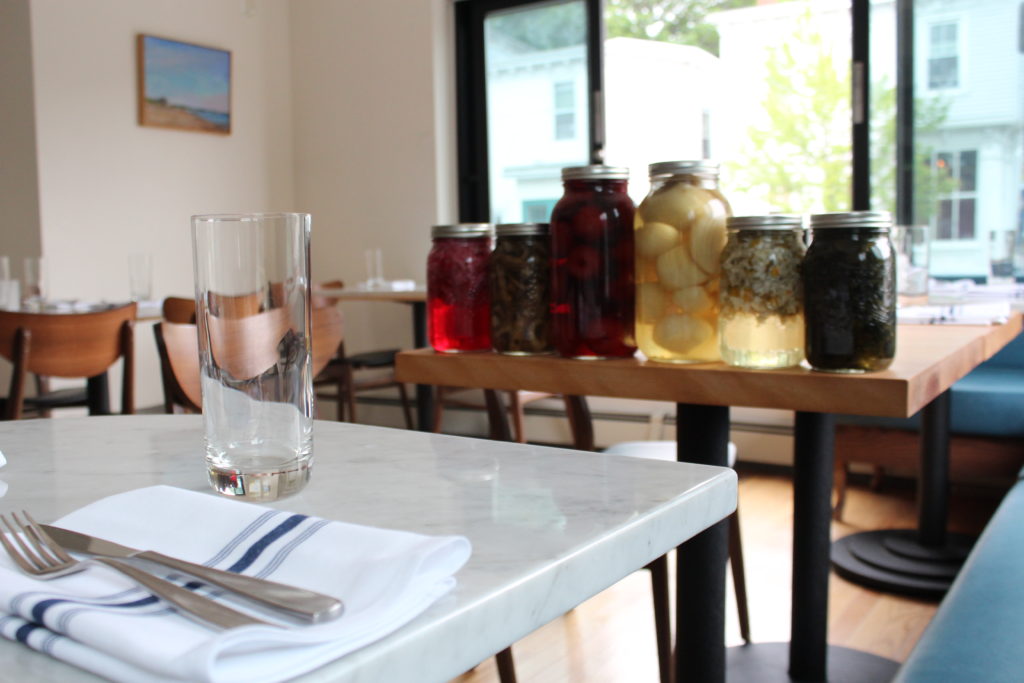 How To
Start with the raw item you want to pickle, and a jar. Make sure the jar is big enough for your food and some liquid! You can pickle just about anything, and at E&V we pickle unconventional foods like fiddleheads, elderflower, and dandelion root.
Add your pickling solution. Use an acidic mix of vinegar and water, or a brine that includes salt and a bit of sugar. A pH level of 4.6 or lower ensures bacteria can't grow on the food.
You can add antimicrobial herbs & spices, like mustard seed, garlic or cloves for flavour. Get creative!
Seal and wait. Make sure the container is air tight. Let the pickles marinate in the brine for at least a week.
Enjoy! Store in the fridge



Here at E&V, pickles are a big part of using fresh, local food. Our preserved items go in plenty of dishes, or are used to garnish them.
Our Nova Scotian delicacy, fiddleheads, are used in the Cherry Tomato and Goat Cheese tarte. It's also topped with preserved herring.
We've pickled local chanterelle mushrooms from East Coast Wild Foods, to use in our honey-lacquered hen dish, as well as in the rigatoni pasta. Pickled spruce tips go in the toss salad, and rose petals atop the halibut.



But we've also got some bizarre preserves: fennel heads and elderflower, rose hips and dandelion root, sea lettuce, and a Japanese plum called umeboshi – similar to an apricot.
Next time you're at E&V, remember that our Chef is putting science into your meal to make it that much more delicious, and ask our staff for a recommendation that includes our house-made preserves.