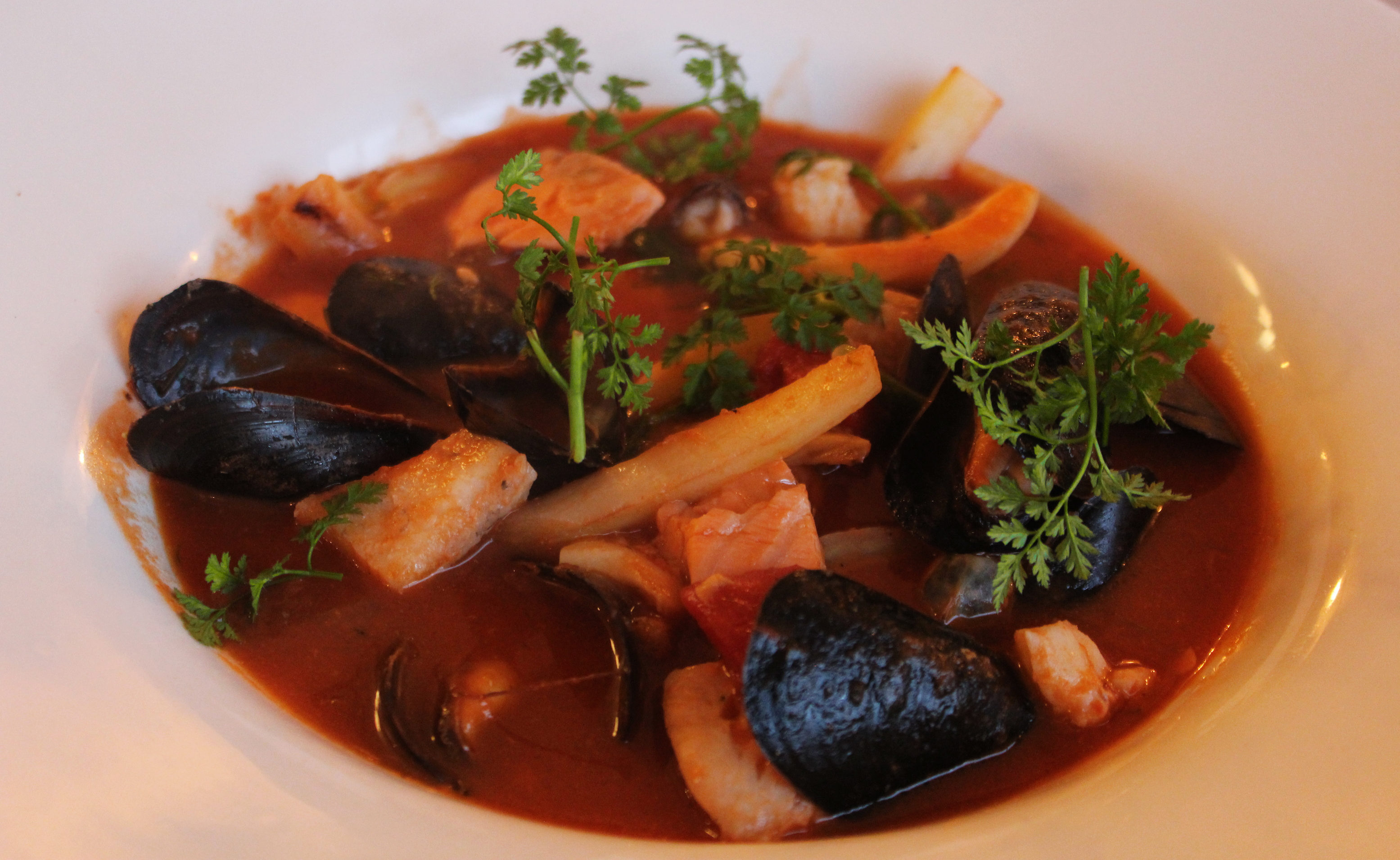 16 Jan

Dine Around 2018

From January 15 until March 15, Eliot & Vine is participating in Dine Around Nova Scotia.
E&V's Waldorf salad
Cioppino seafood stew
EV OO (extra virgin olive oil) cake!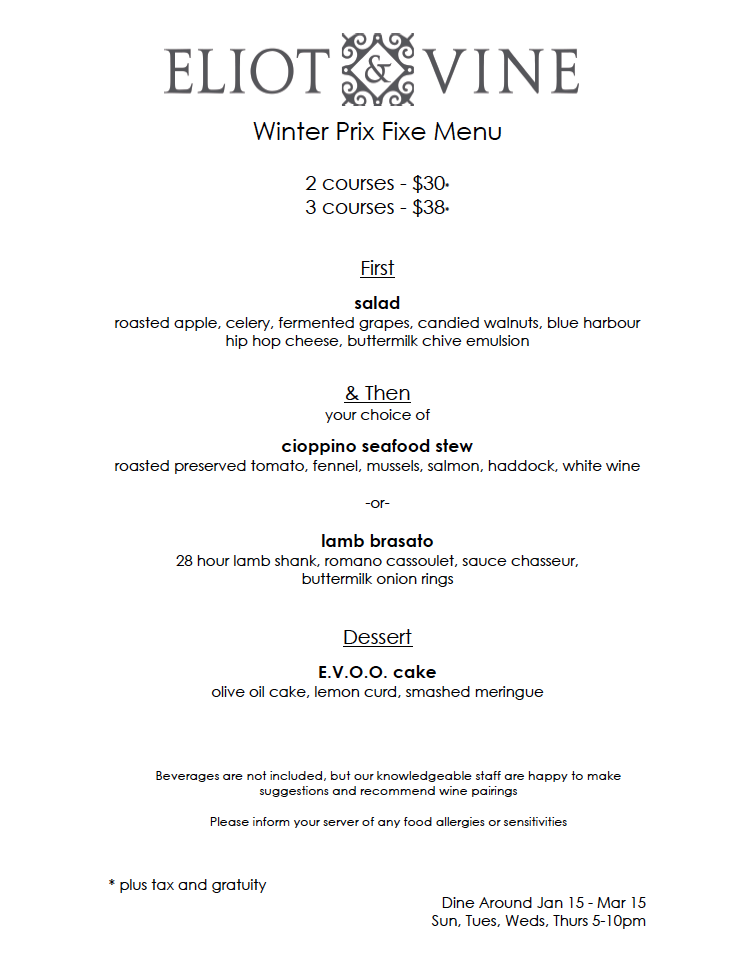 The event is organized by the Restaurant Association of Nova Scotia, and aims to get people to try new restaurants all across the province.
We'll be offering our Prix Fixe menu on Sunday, Tuesday, Wednesday and Thursday nights during this period.
For $38, the Prix Fixe includes a delicious 3-course meal. Check out our menu!
Visit the Dine Around website to learn more and check out all the other restaurants participating!