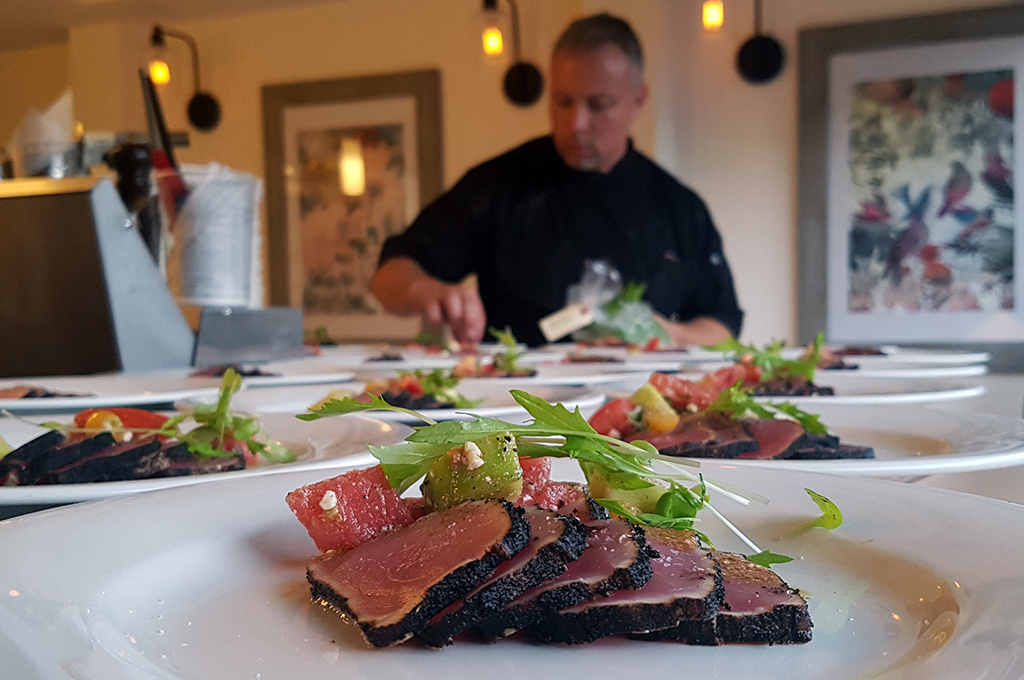 14 Sep

Photo Diary | 6 Course 6 Wine Dinner

We're still reeling from last night's 6 course 6 wine dinner prepared by the incomparable Chef Ray Bear! It was all hands on deck as we served course after course of a carefully crafted menu that paired wonderful wines with diverse fare. The crowd favorite, the Duck Confit rolls were flavor-packed and could turn any duck skeptic into a fan. The Citation Chardonnay from our special guest Howard Rossbach's Vineyard: got the thumbs up from our owner, Johanna! We've put together a photo diary of the event, a visual that has us excited to plan another one in the very near future!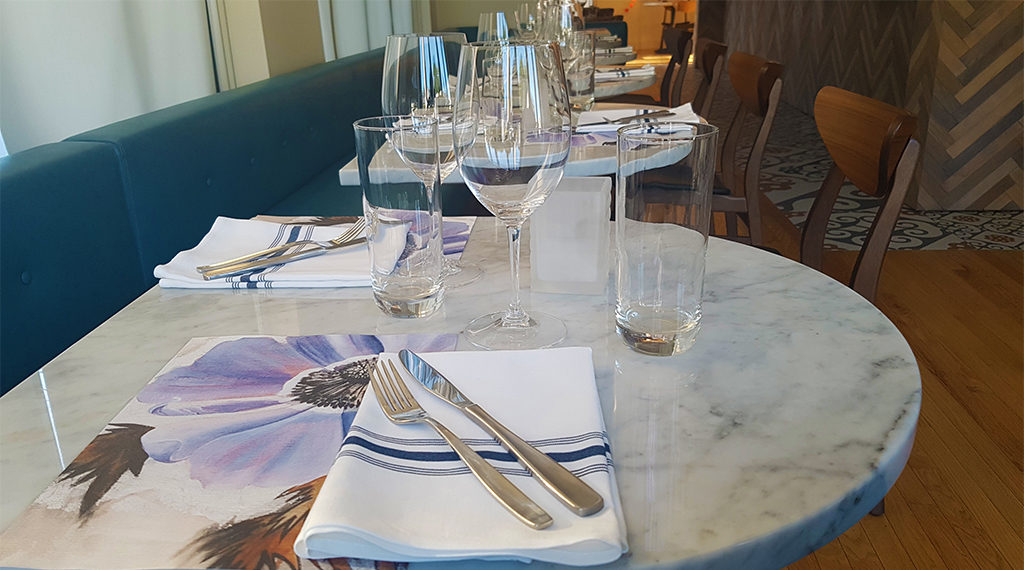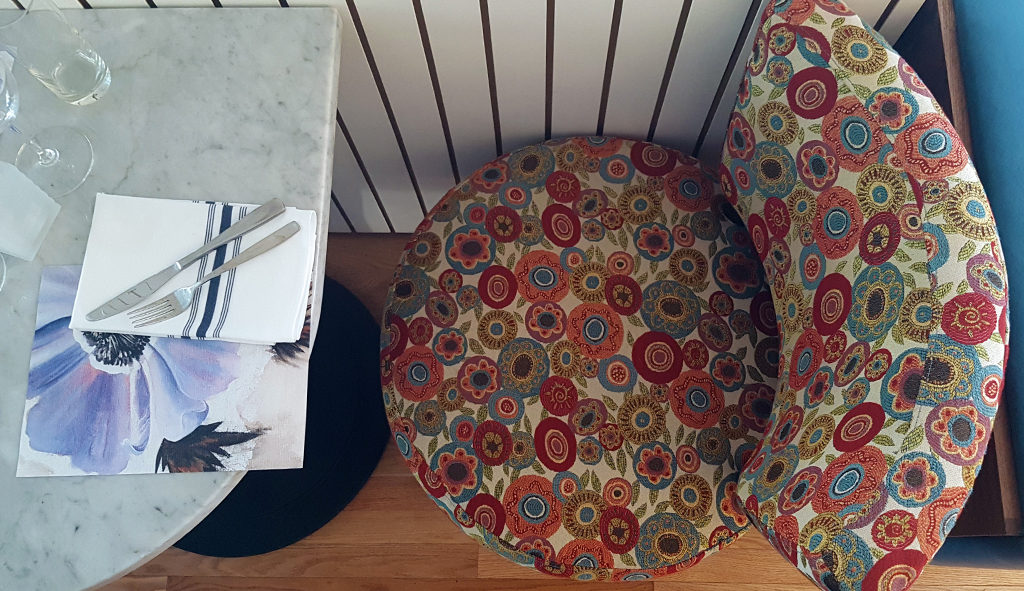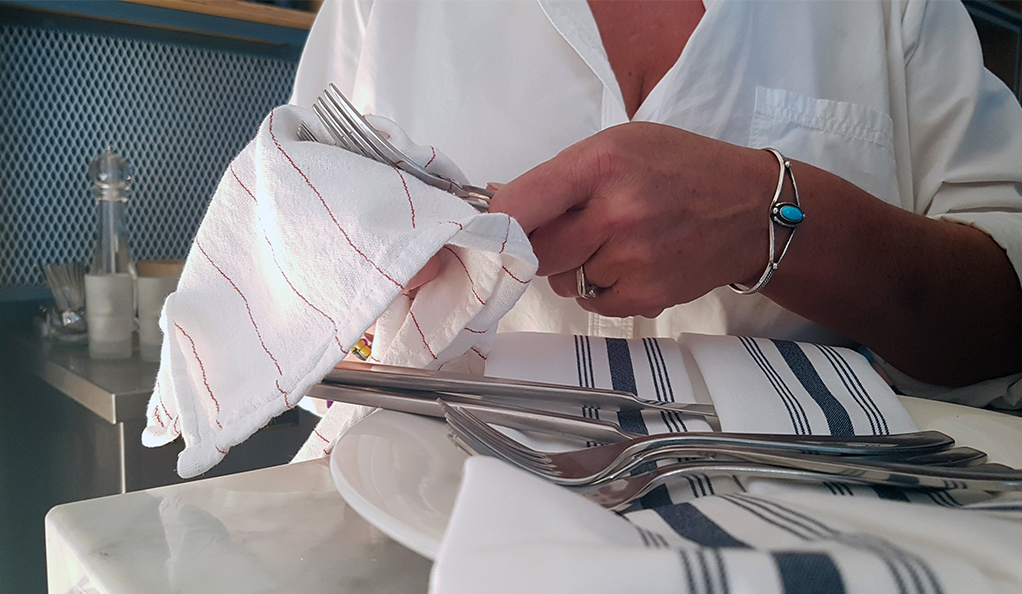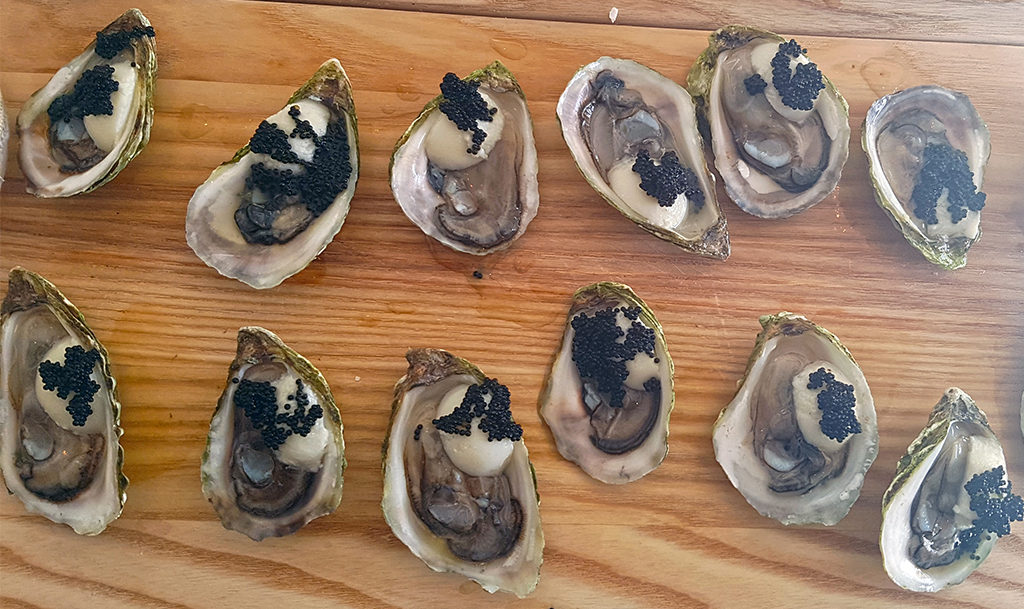 Sober Island Oysters, Cauliflower Yuzu, Tobiko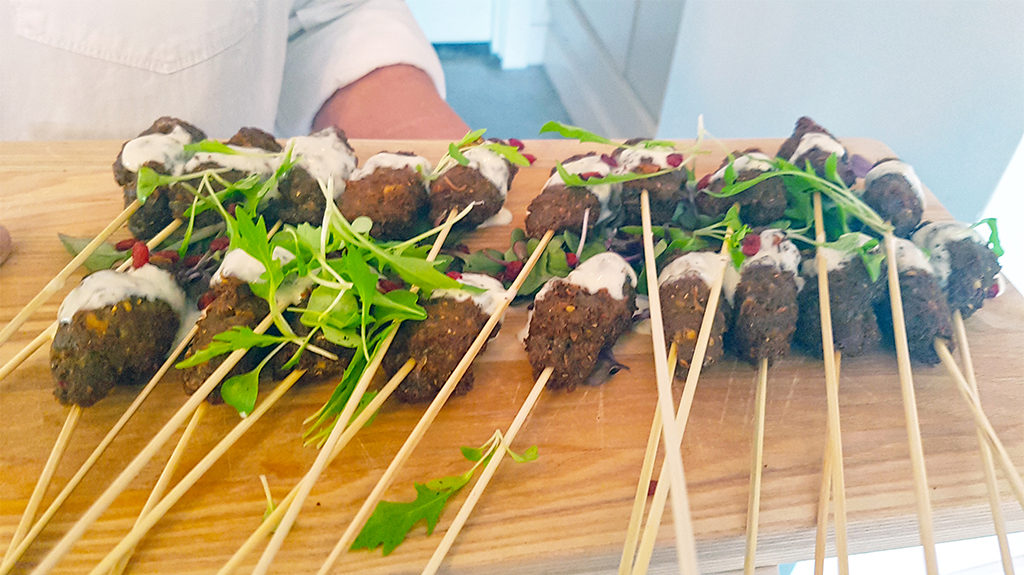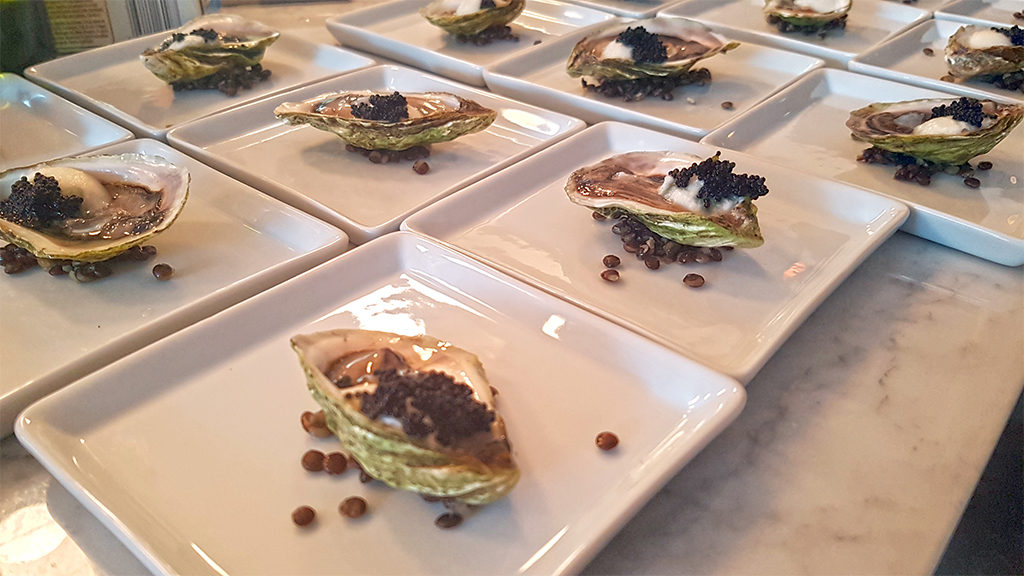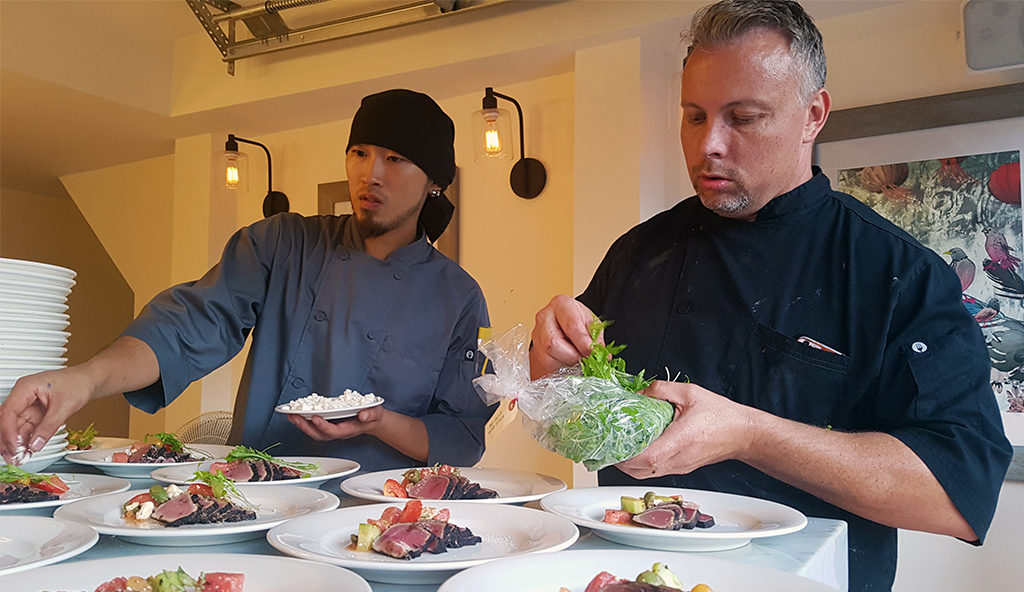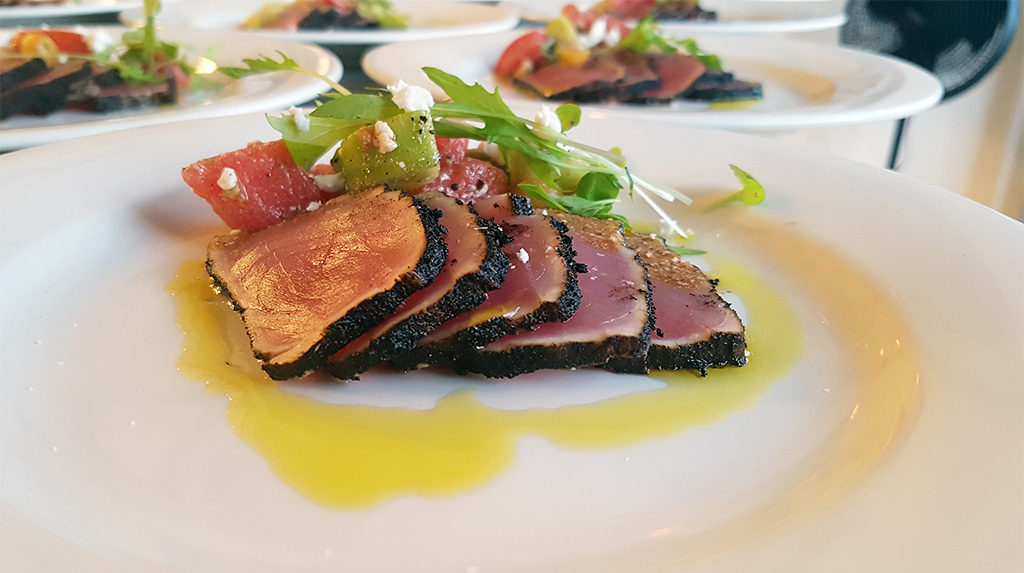 Yellow Fin Tuna with Onion Ash, Spanish Olive, Feta & Watermelon Salad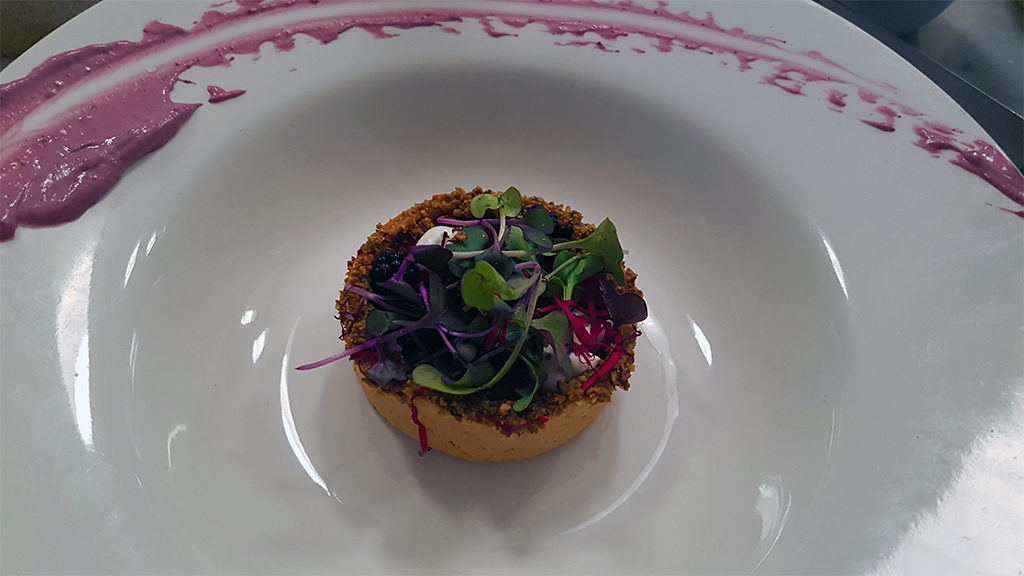 Poached Beet and Pistachio Tart Blackberry, Baby Radish Shoots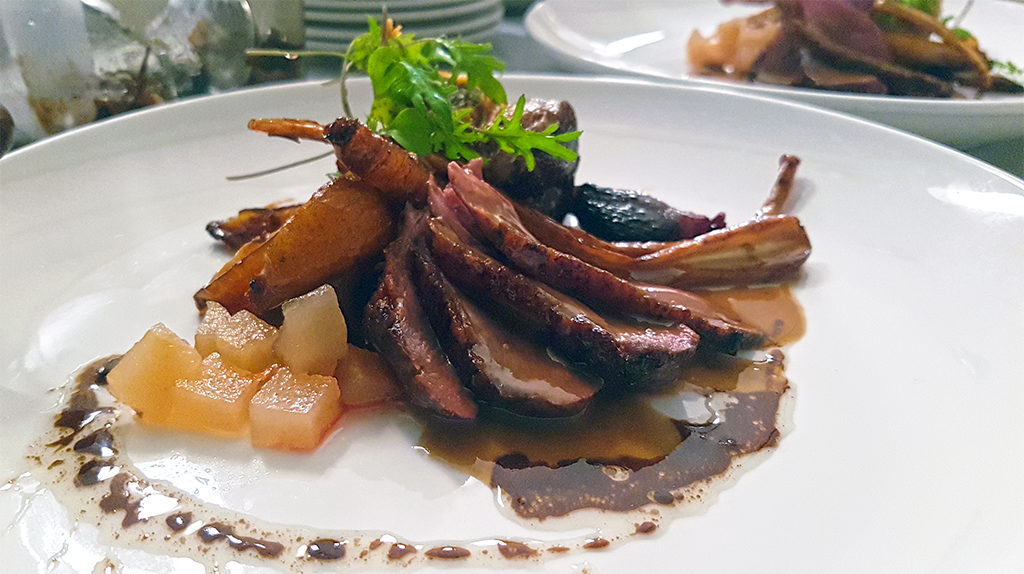 Crispy Skinned Duck Breast with Duck Confit, Salt & pepper Pear, Balsamic Roasted Parsnip, Caramelized Shallots Seared Foie gras, Dark Bone Jus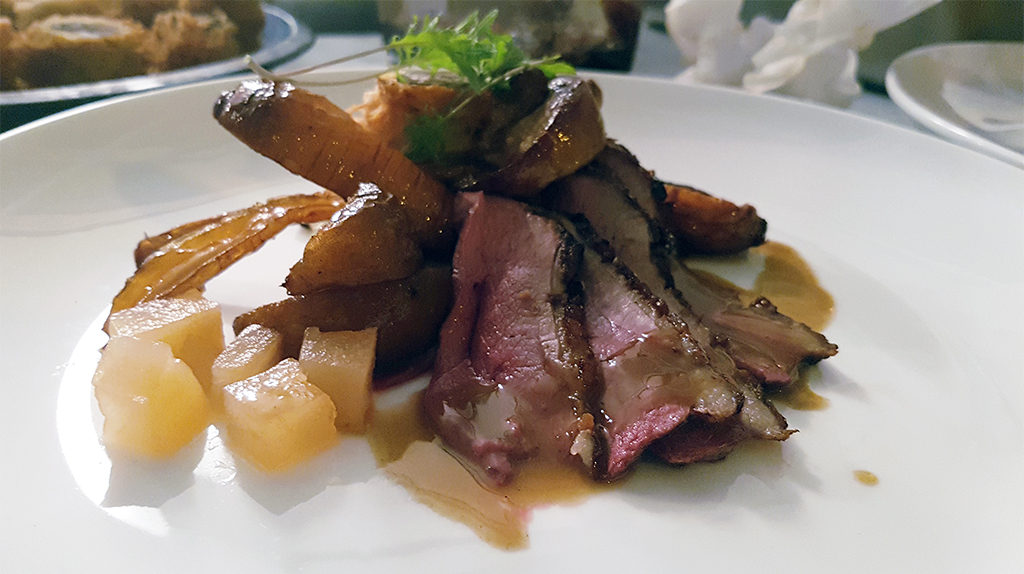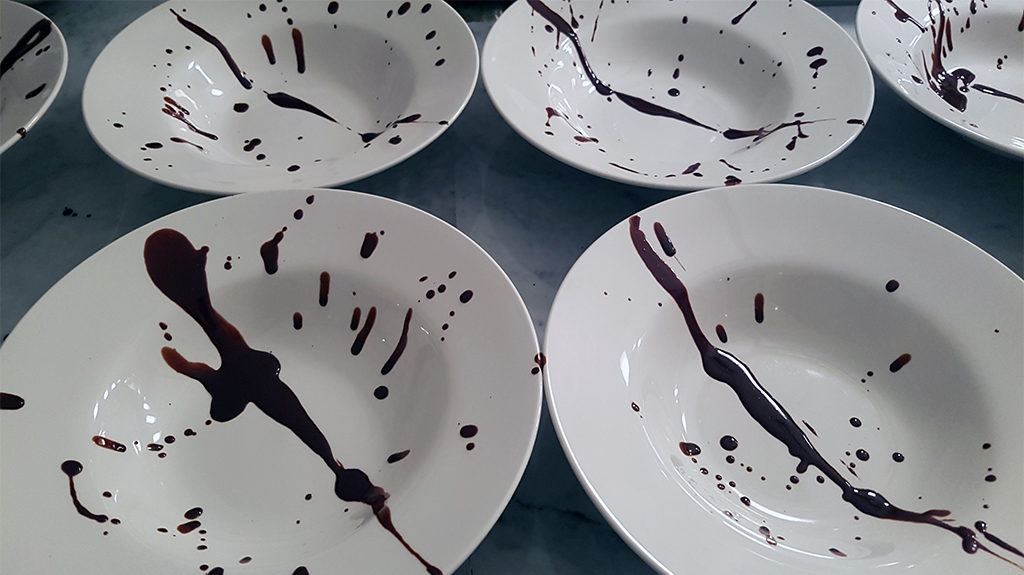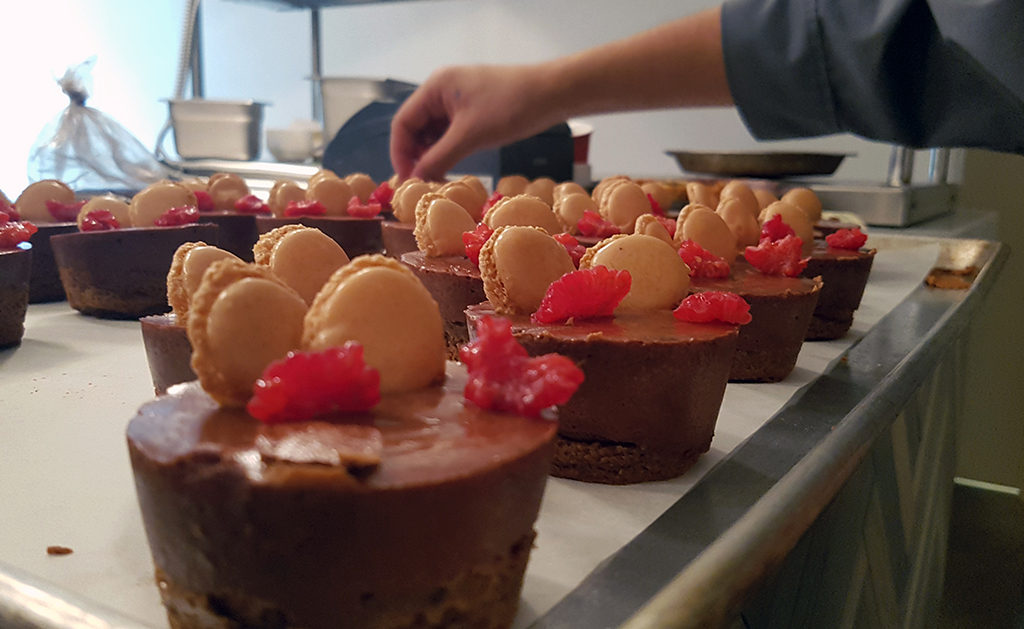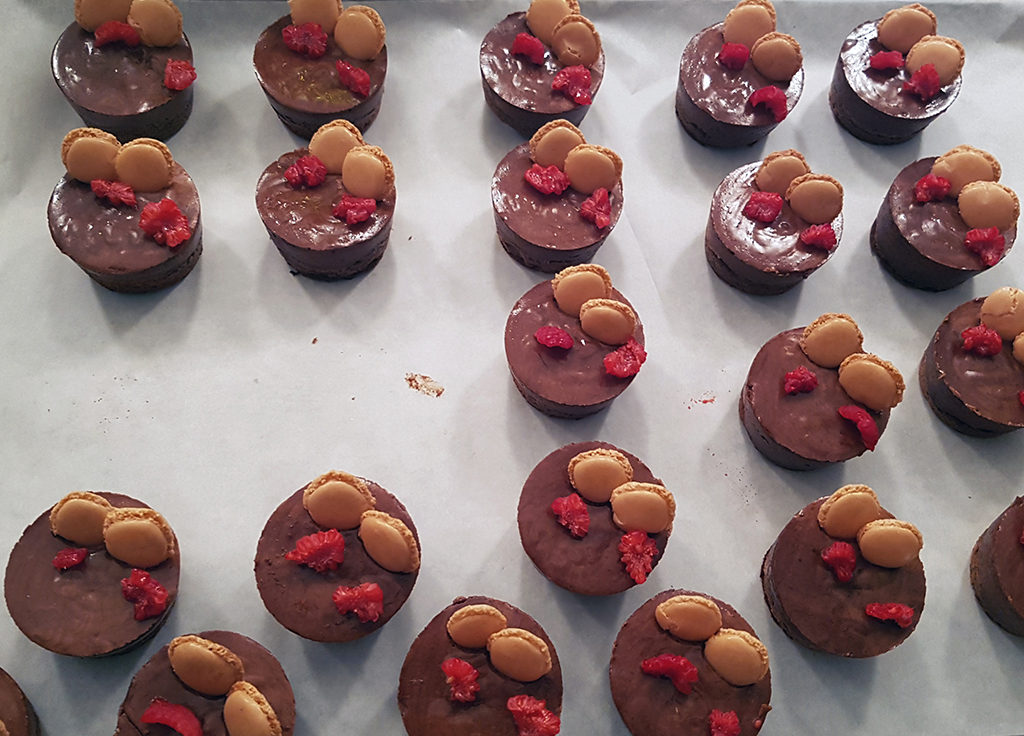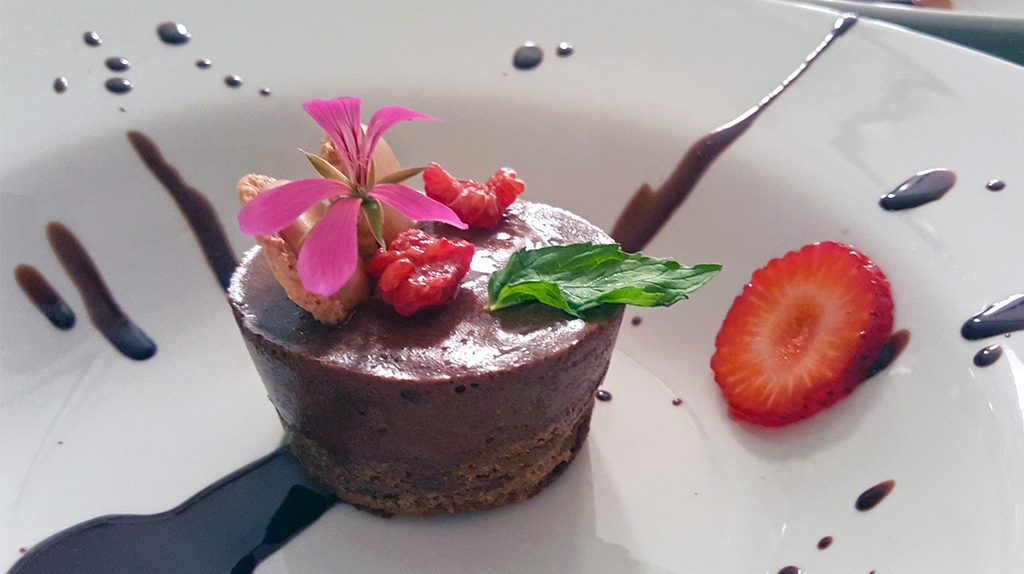 Hazelnut and Milk Chocolate Torte, Raspberry Macaron, Fresh Raspberries Dark Chocolate Sauce
A heartfelt thanks to our special guest Howard Rossbach owner of Firesteed Wines, and our partners-in-wine – Innovative Beverages and Bishop's Cellar for collaborating with us on this wonderful event.
Cheers!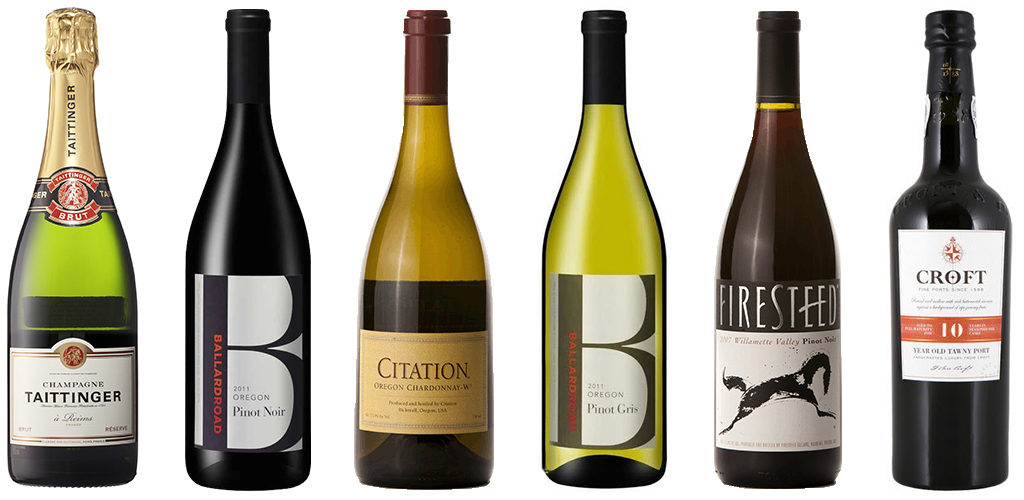 Wines served at the event