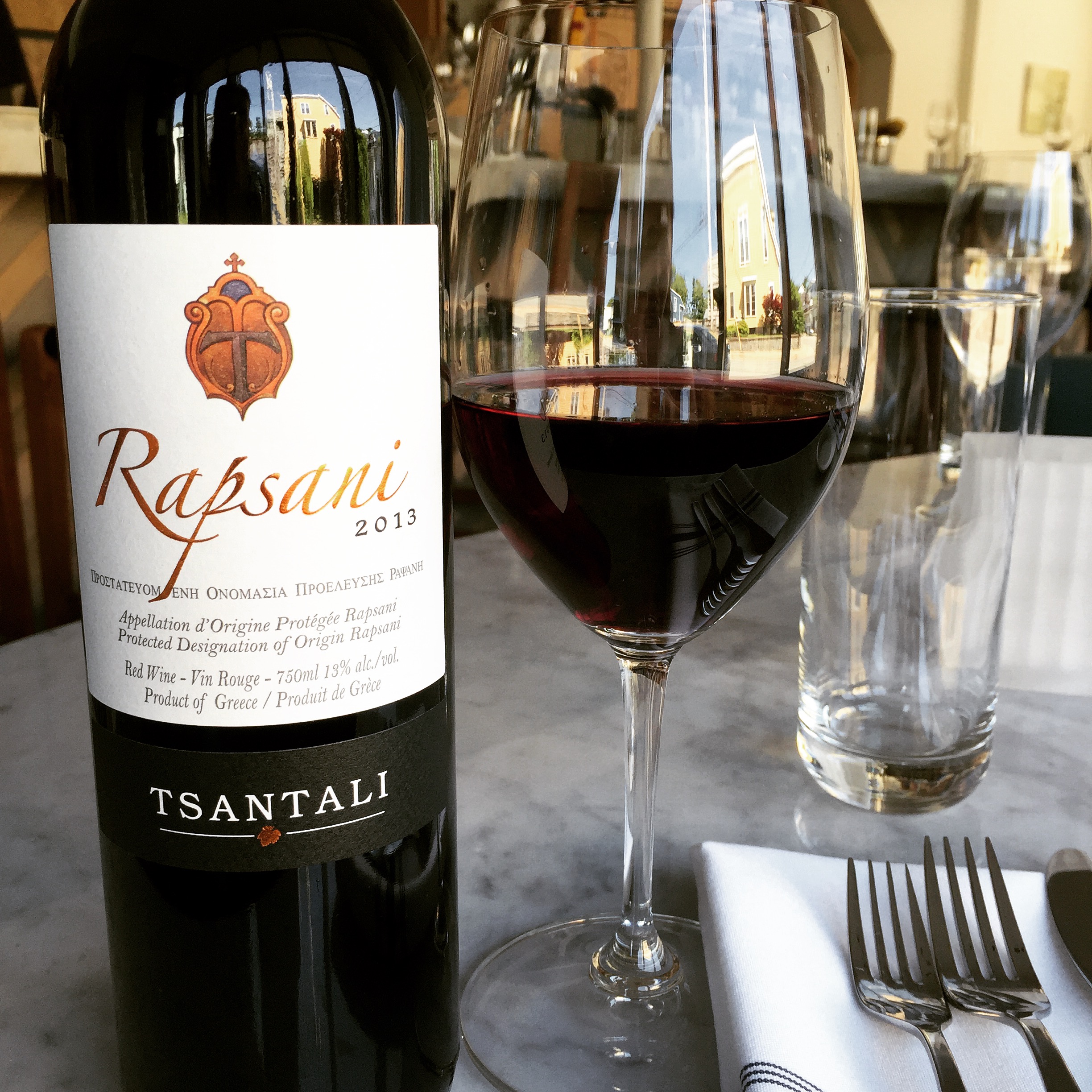 08 Jul

Greek Wine – A Renaissance

GREEK WINE – A Renaissance

Eliot & Vine draws inspiration from Europe and the Mediterranean, and we've been in pursuit of a great Greek wine to offer our guests. We polled our friends and colleagues about which Greek wines they've tried and enjoyed, and the response was varied, with an occasional skeptic, as Greek wines have not always had a great reputation. However, if you speak with some wine aficionados, they will tell you Greek wines have risen in the ranks, and getting some serious recognition.

We were excited to discover Tsantali's Rapsani when earlier this year, E&V owner Johanna Eliot dined at Jose Andreas's Zaytinya, a favourite and popular Mediterranean resto in Washington DC. It took some effort, and a little time, but we are excited to add Rapsani to our wine list. Rapsani is produced with 3 different indigenous grape varietals grown on the south side of Mount Olympus. Here is a link little more in-depth look at Rapsani Vineyards. (we learned that they also produce ouzo!)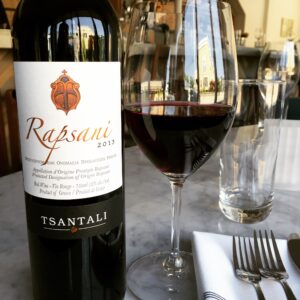 Greek Wines are enjoying this recent renaissance with investments being made in modern wine-making technology, and also the new generation of winemakers are being trained at some of the best wine schools around the world.  Greek wines are receiving high awards in international competitions as well as the recognition throughout the world.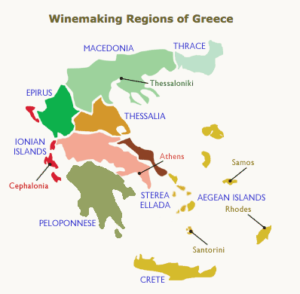 Winemaking has been a part of Greece's history for over 4000 years. With more than 300 indigenous varieties of grapes grown throughout the many winemaking regions in Greece, and with the perfect environment for growing, it's only natural that Greece should be producing fabulous wines.  The climate is certainly perfect for wine production – plenty of heat and sunshine, with relatively low rainfall and fertile soil. (map from allaboutgreekwine.com)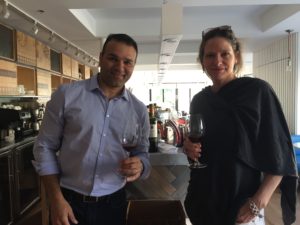 Johanna Eliot is enjoying a first sip with Jib from NSLC who worked hard to track down Rapsani. We hope you will try a glass of Rapsani on your next visit to Eliot & Vine, and we'll share the news once we have found a fabulous Greek white wine to add to our Wine List.
Try this Greek toast…. Stin iyia mas! which means To Our Health! (but it's Commonly shortened to "Yiamas!")
Yiamas!