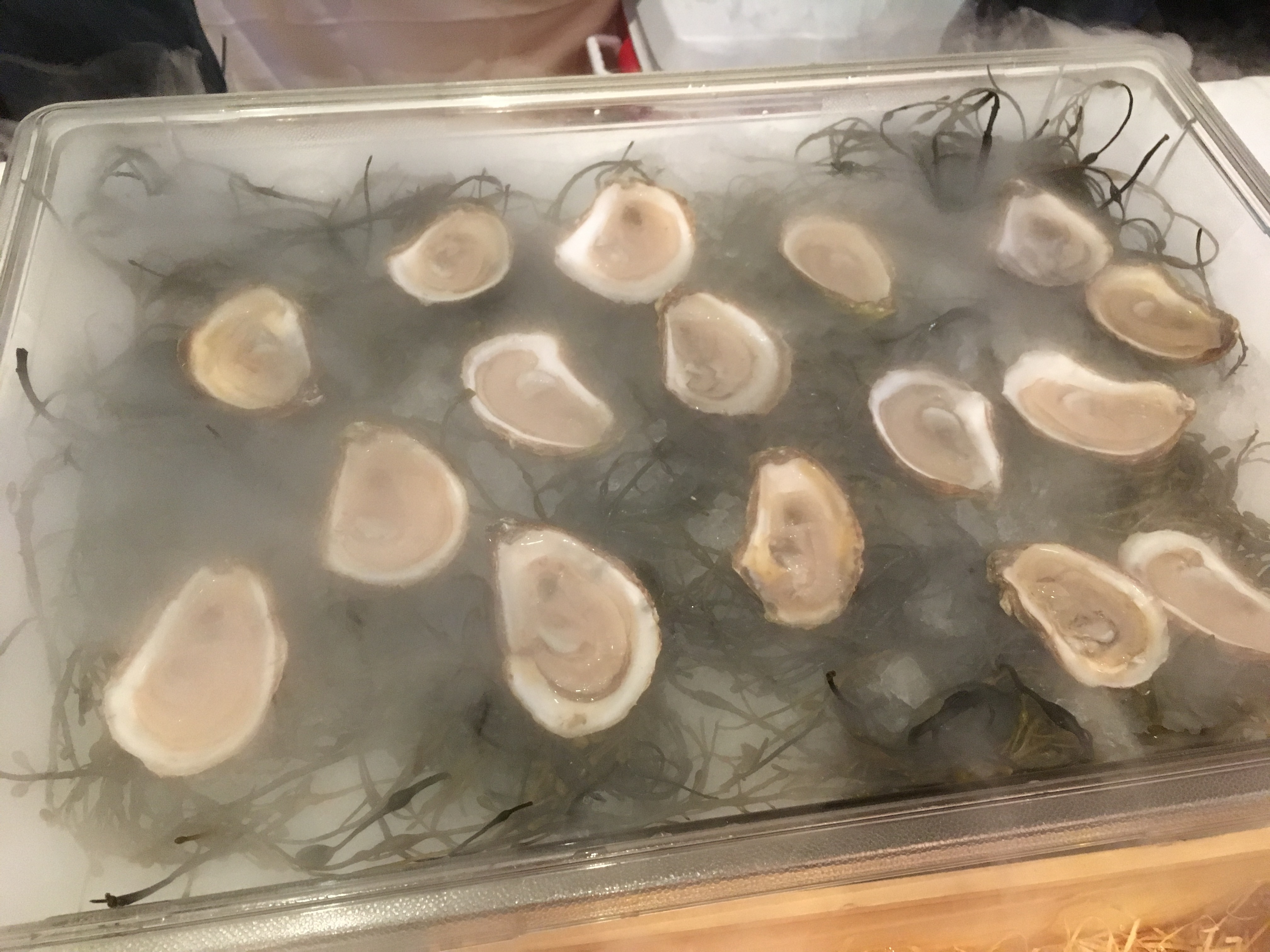 01 May

Shucking Oysters at DELISH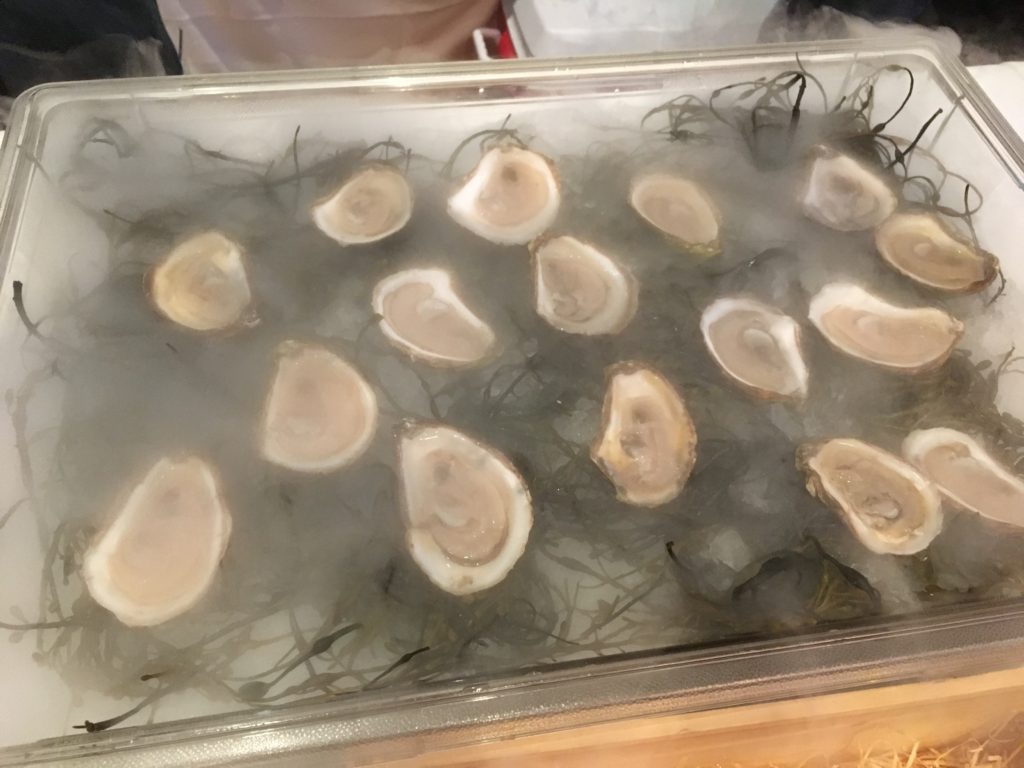 This past weekend Chef B teamed up with Stephen and Trevor from Pristine Bay Oysters this weekend at DELISH.
DELISH – An Epicurean Soiree took over the Marriott Harbourfront on Saturday night with local restaurants, wineries and breweries showing off their finest!
We had three oyster varieties available:
Strawberry Basil – With liquid-nitrogen-frozen strawberry juice and basil "snow," and Japanese shiso plant. A fruity flavour for oyster newbies!
Cucumber Crème – Topped with fresh cucumber juice and pearls of crème fraîche, frozen with liquid-nitrogen, this was a surprising and summery flavour to contrast the oyster's natural brine.
Kewpie & Wasabi – This Asian-inspired oyster features Japanese mayonnaise, and a mixture of dried nori flakes, bonito and a hint of wasabi for an extra kick!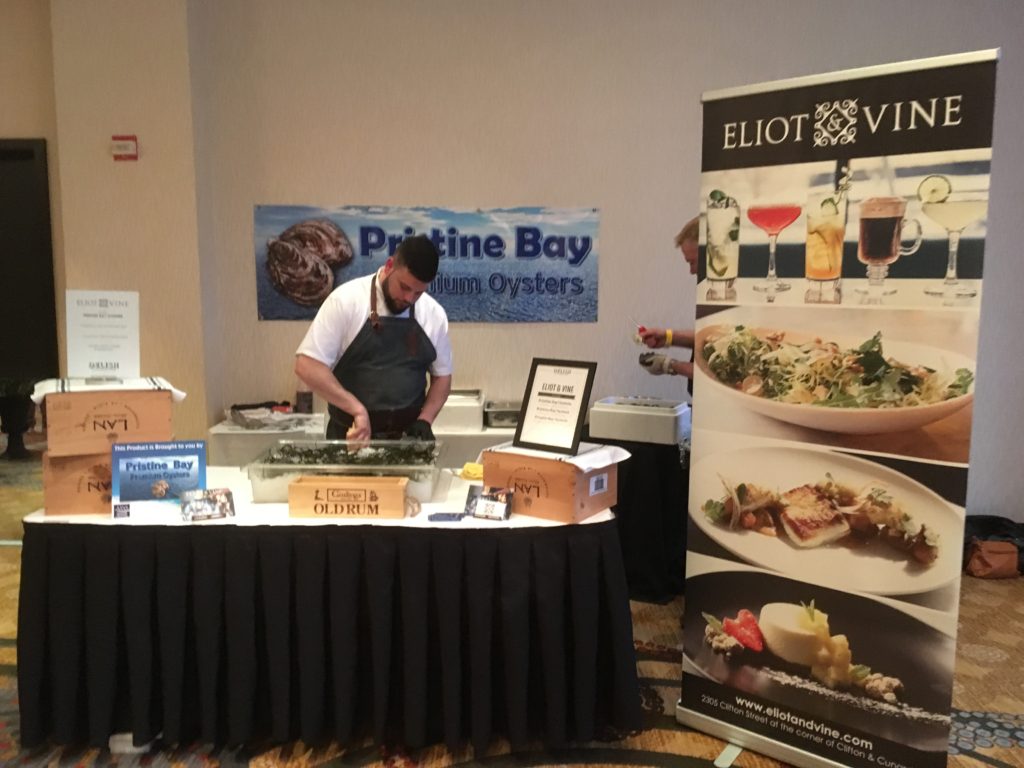 If you're wondering where Pristine Bay is, you can't find it on a map – the oysters are named for the quality of the water they're found in. Read more about them here.
If you missed us at DELISH, we've got Pristine Bay Oysters (both raw & baked) on our menu right now!